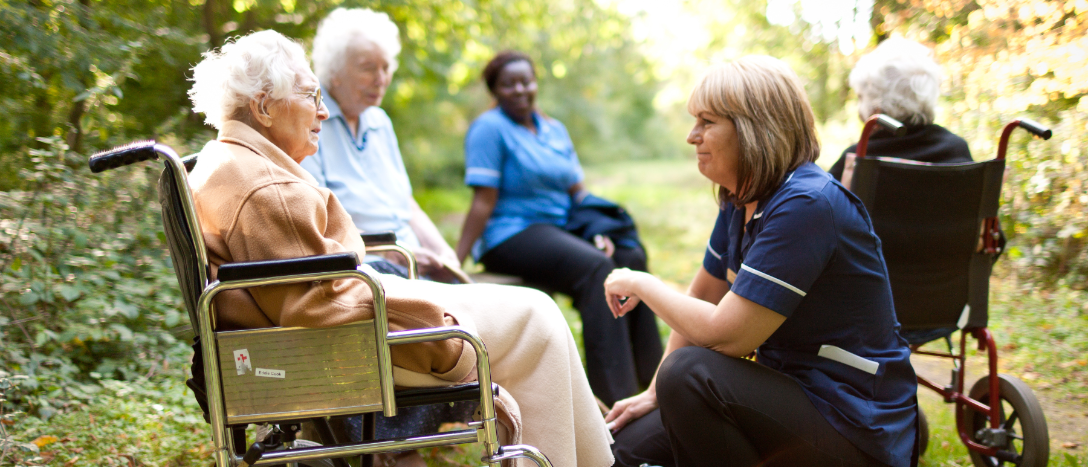 Bitesize is our online interactive short course for care home leaders
It's a practical and supportive introduction to our transformational programmes.
During the course we cover each of the four My Home Life guiding principles, as well as a session on technology. You will be in a confidential and collaborative learning environment, working with the same facilitator throughout.
Course overview:
Work with the same group over 5 sessions

Hear practical ideas to support quality of life for people who live, die, work in and visit care homes

Increase your confidence as a leader

Take some time to reflect and think about resilience

Develop new networks in a confidential setting and get some support for yourself
Course details:
Five 2 hour sessions (1 per month)

High quality training in groups of 6

Practical, interactive and supportive

Led by a facilitator – using video and discussion you will explore ideas, hints and practical tips, supporting you in evidencing quality to others

Bring your own experiences and ideas to the session, working with people who do the same job as you
The outcomes we aim for by the end of the course are:
Improved confidence and resilience, both personally and professionally
Improved confidence in yourself as a leader
Improved practice including consideration of equality, diversity, inclusion and human rights
A focus on developing confidence in digital technology and how it can support the work you do.
Reflection and connection back to regulation requirements, local systems and relationships.
Participants who completed a Bitesize programmes said:
"We had a fantastic facilitator who really listened and gave good strategies to try."
"I am [now] approaching things differently with staff, seeing a different picture, being honest."
Our next Bitesize programmes are starting in March and April 2022.
We'd love to hear from you - Contact us today