"Engaging in My Home Life has brought many benefits: giving staff increased resilience, meaning they are less at risk of burn-out.
All of this enables reduced staff turnover and sickness, with care home staff driving forward their own quality agenda, resulting in improved relationships with external agencies".
CEO of a care provider
An evaluation of 18 programmes which ran from 2022-2023 revealed:
of care leaders said their understanding of how to improve the culture of care in their setting had improved.
of care leaders said the quality of their management and leadership had increased.
of care leaders said that their care setting felt like a positive place to be.
Evaluation of our Professional Support and Development programme
A 2021 evaluation of our My Home Life England Professional Support and Development programme for care leaders revealed that:
"By participating in My Home Life England's Leadership Support Programme, managers were able to share their challenges, feel supported, and ultimately, to learn a variety of tools, skills, and strategies that impacted not only the managers, the care home staff, and the culture of the care home itself, but also the people living in the home, families, and successful operation of the homes."
Another recent survey of programme participants revealed:
felt that the programme had helped them create a culture which enables staff to make better decisions regarding when or whether they should call for an ambulance / out of hours GP.
felt that the programme had helped them develop more effective communications with external health professionals (GPs and hospital discharge/assessment teams), supporting better decision-making around admissions and discharges.
felt that their My Home Life England programme had helped them respond more effectively to hospitals needing to discharge patients quickly.
Our range of programmes have delivered other significant outcomes:
Better Clinical Outcomes
"[We have] less medication errors due to improved transparency and communication" – North West London care home
Following the inclusion of Safer Provision and Caring Excellence methodology into our programme, 100% of managers in our first cohort reported that they felt confident to introduce quality improvement approaches to improve safety.
Improved CQC Inspections
"We would engage with the My Home Life frameworks because we knew that this would get us through the inspection"
Managers have informed us that some CQC inspectors have looked favourably on services which have engaged with My Home Life England programmes. The CQC Key Questions and Quality Statements align very clearly with our work, for example around evidencing workforce wellbeing, partnerships, and learning, improvement and innovation.
A More Resilient Workforce
"Without My Home Life, I wouldn't be still working in the care home sector".
Participants of our programme communicate a sense of stronger resilience, confidence and re-affirmed motivation for their job. They are provided with the tools and self-belief to take forward improvements, to manage their team and time effectively, and to implement a relationship-centred, evidence based culture of practice.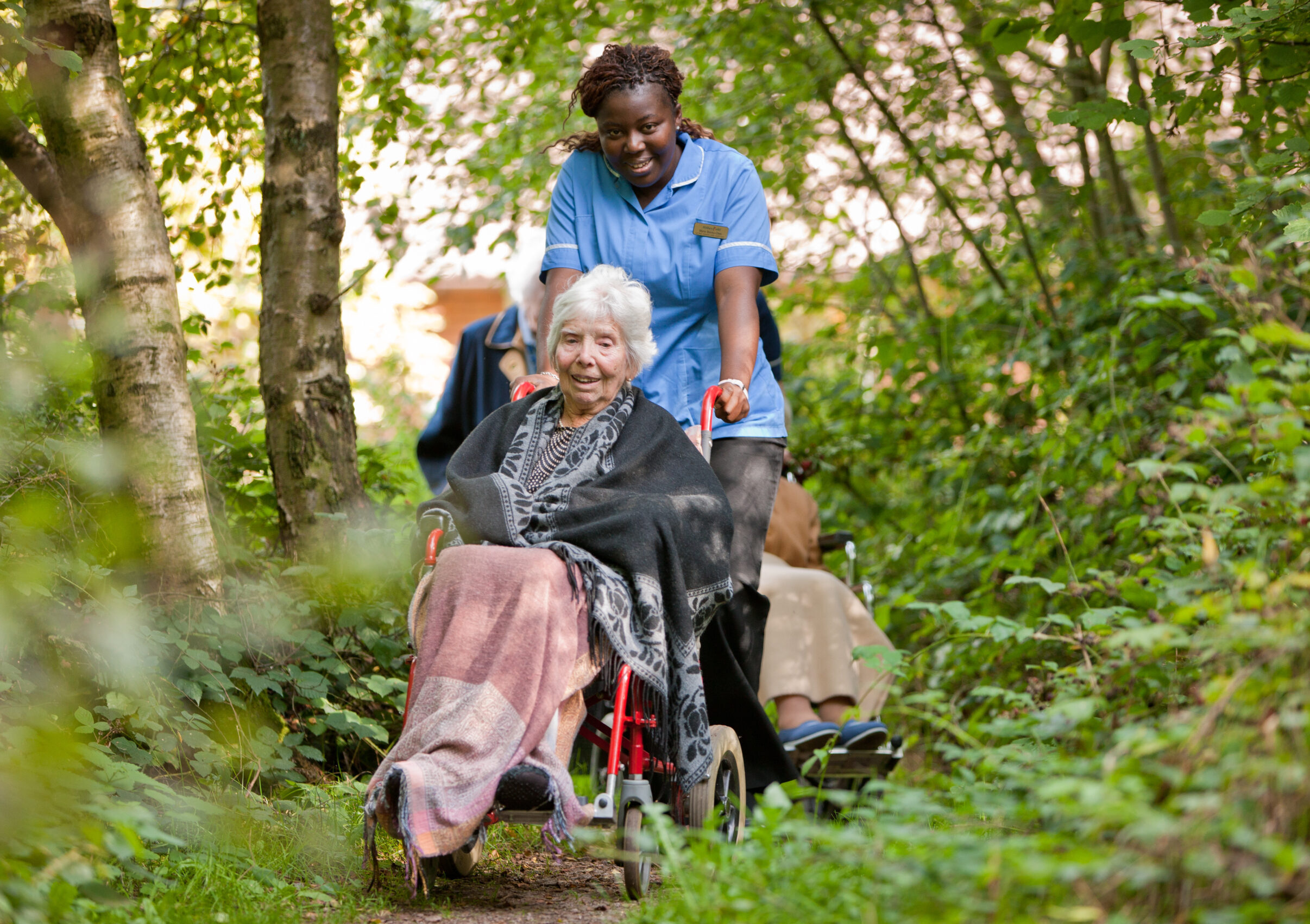 Broader Partnership and Integration Outcomes
Care leaders on our programmes grow in professional confidence and are more able to play an effective partnership role with the wider health and social care system, working together to achieve quality.
"Because the care home manager feels safe to speak freely [on the My Home Life England programme], it can highlight to Commissioners and Local Authorities what is and isn't working well, and then what is incumbent on them in addressing changes"
Culture Change
Our programmes help participants work more effectively with staff to create a positive culture that's responsive to individual needs and to actively engage with potential customers. An evaluation of a large programme demonstrated increased staff retention and that involvement in decisions by people who live in the home increased from 46% to 86%.
"I have spoken to CQC inspectors who often say that they can tell the manager has been on the MHLE Programme by the positive atmosphere within the home"
"I've learnt to delegate which has created more time to connect differently with everyone working in the home. We have close relationships, promote and see good teamwork, show appreciation and are able to hold difficult conversations when necessary."
Better connections to the local community to support wellbeing
Our Care Home Friends and Neighbours programme has supported care homes across England to reach out to their local community, form meaningful connections and enhance quality of life and the profile of their homes.
Intergenerational connections
We co-led England's biggest intergenerational project with care homes, supporting the creation of long-lasting relationships between schools, youth groups and care homes. We have produced resources and research to support anyone wanting to develop this idea locally.