My Home Life England
works to support quality of life for all people who live, die, work in and visit care homes.
We deliver positive change in care settings, using our evidence-based frameworks and working collaboratively to make a difference.
Enhance quality, leadership and culture in your setting through our training and consultancy
We offer a range of different options to suit your needs and support you in promoting quality of life and delivering positive change in your setting.
Explore how to engage and connect with your local community
Our Care Home Friends and Neighbours community engagement programme, including a collaborative intergenerational project, supports new relationships, new connections and sustainable change.
My Home Life England was founded on evidence and research and this continues to be an important part of what we do.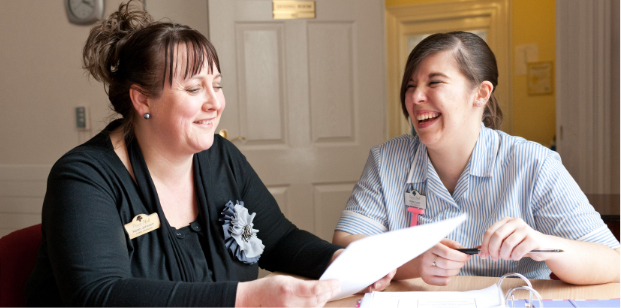 Explore our resources, bulletins and positive practice ideas to support you in your work.
What's On – our Blog and Twitter
In autumn 2021, Leeds DEC launched their intergenerational project (as part of Care Home FaNs: Intergenerational Linking) with an interactive...
read more
Join our team! My Home Life England are currently looking for a 2-day a week Administrator to support our exciting work in promoting quality of life...
read more
We'd love to hear from you - Contact us today