Remote Intergenerational Linking Activities
Do you know a young person aged 5-14 who would like to engage with older people living in care homes?
We are delighted to share with you a series of resources for remote intergenerational linking!
The COVID-19 pandemic proved how important it is to promote community connections and the value of intergenerational friendships between younger and older people.
We're here to help make that happen!
Below are 18 step-by-step activities, suiting different abilities and interests, that promote contact between young people and older people living in care homes, even when face-to-face linking isn't possible.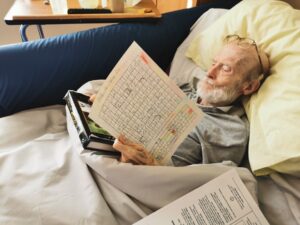 They are designed to be used by schools, youth organisations, parent/guardians and young people themselves.
We hope they promote community, kindness and friendship. Enjoy!
Please note:
The following resources are aimed at young people aged 5-14.
Please read the Notes on Activities (for adults) before starting.
Notes on Activities
Info
These resources were created by Care Home Friends and Neighbours: Intergenerational Linking – a project from My Home Life England and The Linking Network.
The project was funded through the #iwill Fund. The #iwill Fund is made possible thanks to £66 million joint investment from The National Lottery Community Fund and the Department of Digital, Culture, Media & Sport (DCMS) to support young people to access high quality social action opportunities. The Dunhill Medical Trust acted as a match funder for this project and awarded grants on behalf of the #iwill Fund.