My Home Life principles are underpinned by an evidence base. Thousands of care home practitioners are now using this vision for quality of life to support their practice.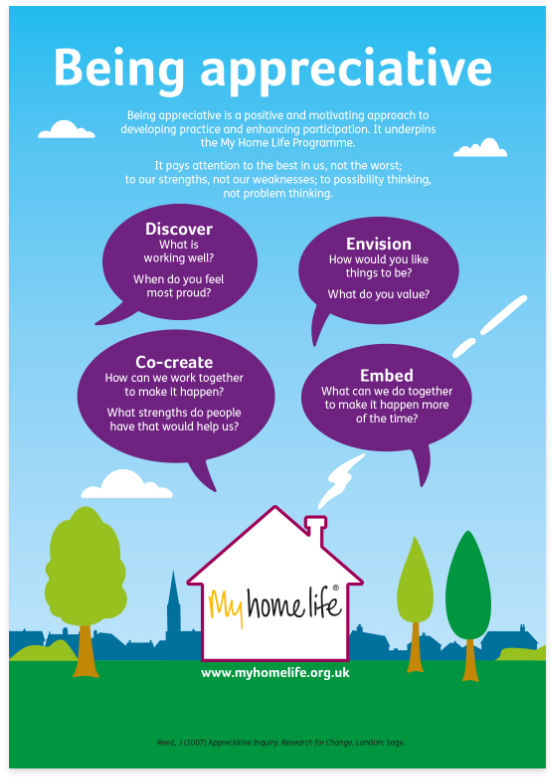 Being appreciative
A collaborative approach.
The principles of Appreciative Inquiry include:
• What we believe to be true determines what we do
• How we talk influences how we and others act
• Storytelling is a key part of everyday life
• What we do today is guided by our image of the future
• Change is fostered through having positive relationships
In My Home Life we have found that these principles are equally applicable, whether taking forward a large-scale development or working with individuals in the moment. The notion of being 'appreciative' has sometimes been misunderstood as deflecting attention from difficulties or harsh realities. This is not the case. Instead it works with people's values, respecting hidden stories of experience and personal narratives, demonstrating a sensitivity to feelings. As a process for supporting development, it can be transformational through establishing trust, authentic connection and a different quality of learning. The approach can be used to explore and develop a wide range of topics. The approach is also used to shape our everyday interventions and practice.
Reference
Reed, J (2007) Appreciative Inquiry. Research for Change, London: Sage