My Home Life principles are underpinned by an evidence base. Thousands of care home practitioners are now using this vision for quality of life to support their practice.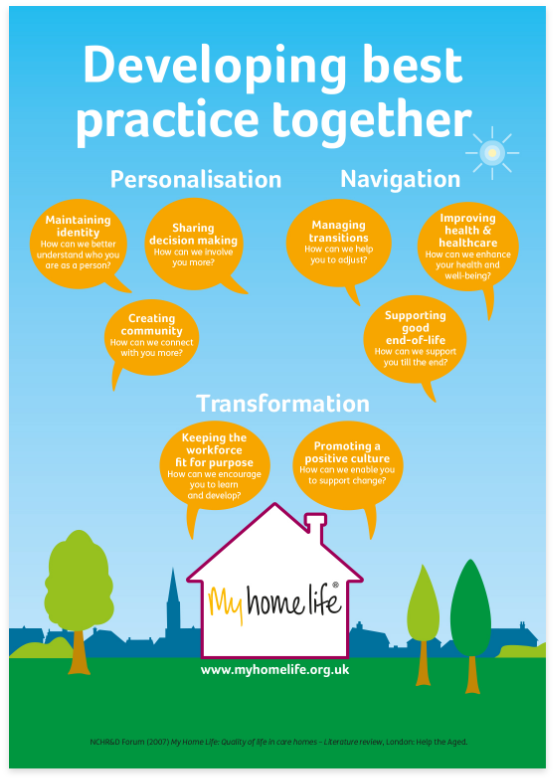 Developing best practice together
My Home Life is informed by a robust evidence-base for quality in care services and is based on what matters to people1.
1 NCHR&D Forum (2007) My Home Life: Quality of life in care homes – Literature review, London: Help the Aged.
Our central focus is on the importance of positive relationships between people, their families and staff, and between care services and the wider community. We recognise that the quality of life of everyone involved in the care experience is crucial to improvements in practice. We emphasise the importance of working together to co-create our desired future1
1 Nolan, M., Brown, J., Davies, S., Nolan, J. and J. Keady. (2006). The Senses Framework: Improving care for older people through a relationship-centred approach. University of Sheffield. ISBN 1-902411-44-7.