Celebrating the young people involved in Intergenerational Linking for #iwill week
This #iwill week we're celebrating the positive difference that the young people involved in Care Home Friends and Neighbours: Intergenerational Linking have made to the lives of the older people living in their linked care homes.
Our social action project – England's largest intergenerational project – is connecting care homes to their local communities and both younger and older people are empowered to play an active role in deciding the project direction.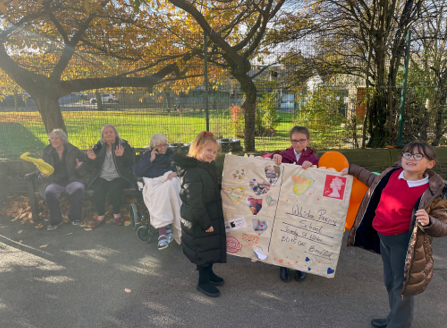 Alive and The Linking Network have been running their projects since summer 2020 and some really impactful work has happened in that time.
Most recently, Alive launched their Maps of Memory initiative 'exploring Bristol across the generations'. Young people explored local Bristol places that were of special significance to the older people who were unable to visit themselves due to the pandemic. They captured their trips through drawings, photos, writings and collages in a specially made scrapbook. They also collected different souvenirs, for example tickets, bits of nature and photos to create an "armchair adventure" for the older person to discover and reminisce about the past, which has both wellbeing and cognitive benefits.
Over in Bradford, one class made a series of climate change pledges and shared with their linked care home thoughts on how to be more sustainable and respectful to the planet. Inspired by the young people's words, the older people used recycled milk cartons to create plant pots. The group were overjoyed to finally meet in person when some of the older people visited the school playground for a chat. They heard more about the children's work that term and answered questions about their lives.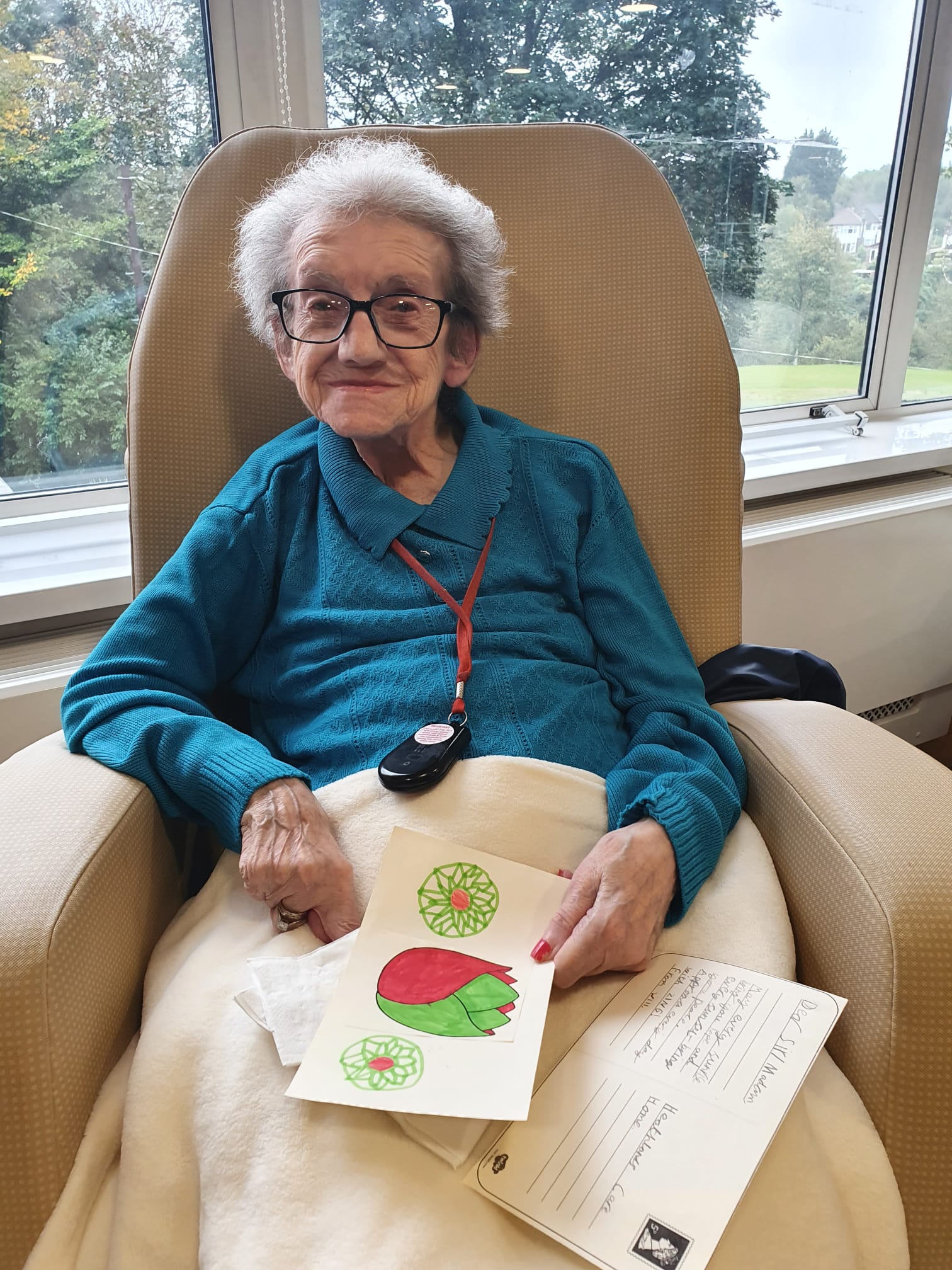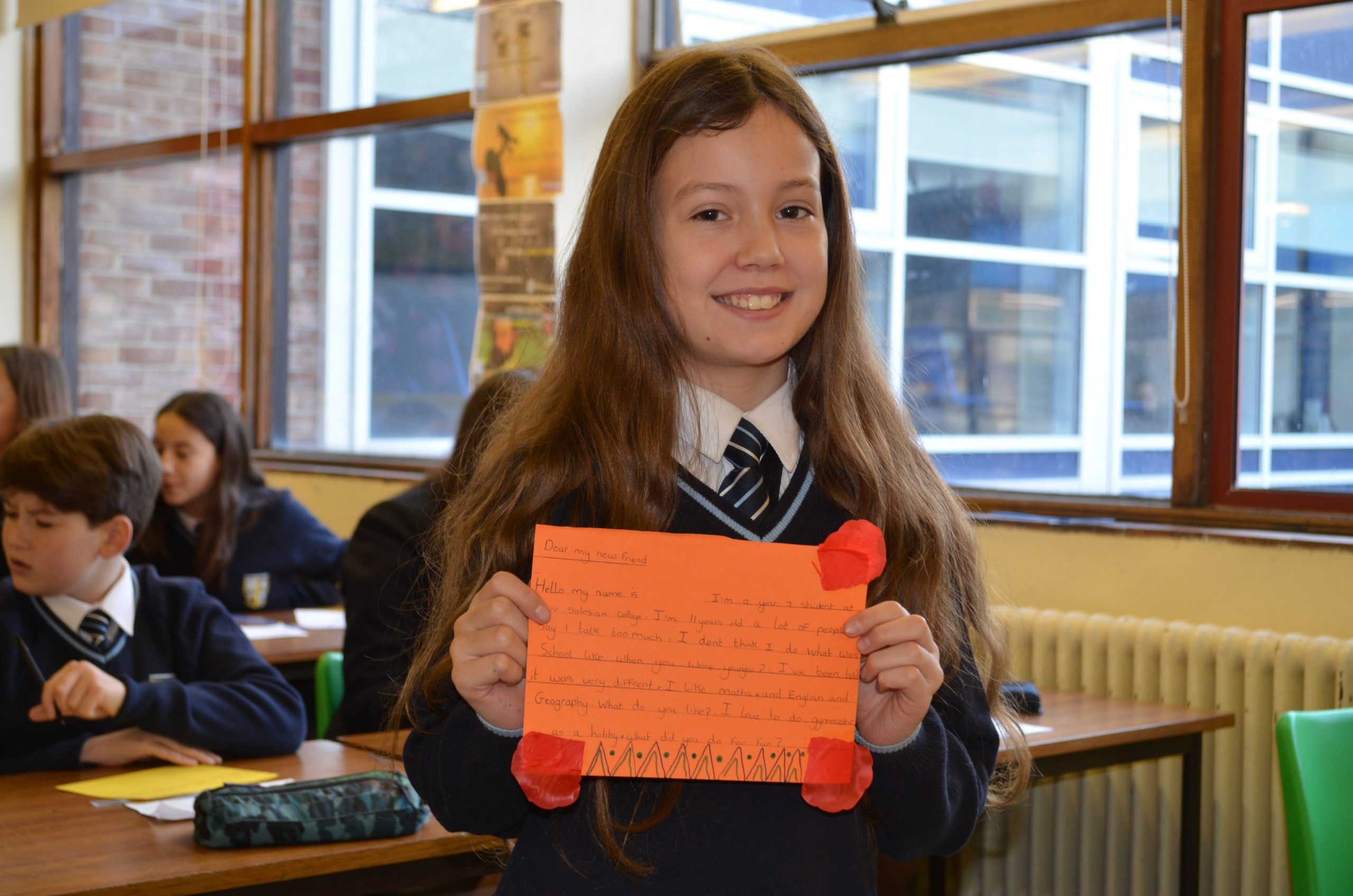 One pupil Hafsah, said, "I felt encouraged because the older people encouraged us to follow our dreams and they've been giving us some hope for the future".
Our 9 "Wave 2" projects started their delivery phase in September 2021. Younger and older people are still in the process of getting to know one another, but there has been some really thoughtful and person centred work so far.
Many links with both primary and secondary schools have started with a postcard exchange – with some of them marking World Postcard Day, which coincided with International Day of Older Persons.
Children have written a personal message to their new care home friends, introducing themselves and asking questions about their lives, including their hobbies and their memories of school. One school in Plymouth also included handmade friendship bracelets as a gift, with another sending painted rocks to brighten up the care home garden.
In Enfield, children created a "day in the life of our school" video for their care home friends, including voiceovers in Turkish and Italian for those older people who do not speak English.
They found it really rewarding and motivating: "the fact that we are doing it for the older people makes it even more exciting. It makes me feel really nervous to get it done well!"
It also boosted the self-esteem of young Turkish speakers, who were proud to have their language recognised in the classroom and to use it to help others:
"I feel so excited to be chosen because I speak Turkish. I speak only Turkish at home, so it is good to use it in school too," said one pupil. "I am enjoying using my language skills to make the video for the older people, it makes me feel special for having a skill that not everyone has" added another.
Over in the North East, children from one class noticed that whilst they were getting to know one older lady – Pat – in a virtual session, she kept mentioning how much she liked bubbles. Inspired by her joy, the class visited the care home garden a few weeks later and tied baubles to the trees with messages inside, giving the effect of floating bubbles. Pat's eyes lit up!
Many local community brokers who are co-ordinating the projects have also provided each participating school with a set of books to support children's understanding of the project. Pupils have discussed topics such as memories and ageing to help them connect with their new friends and deepen their understanding of topics such as dementia and "what does it mean to be old?"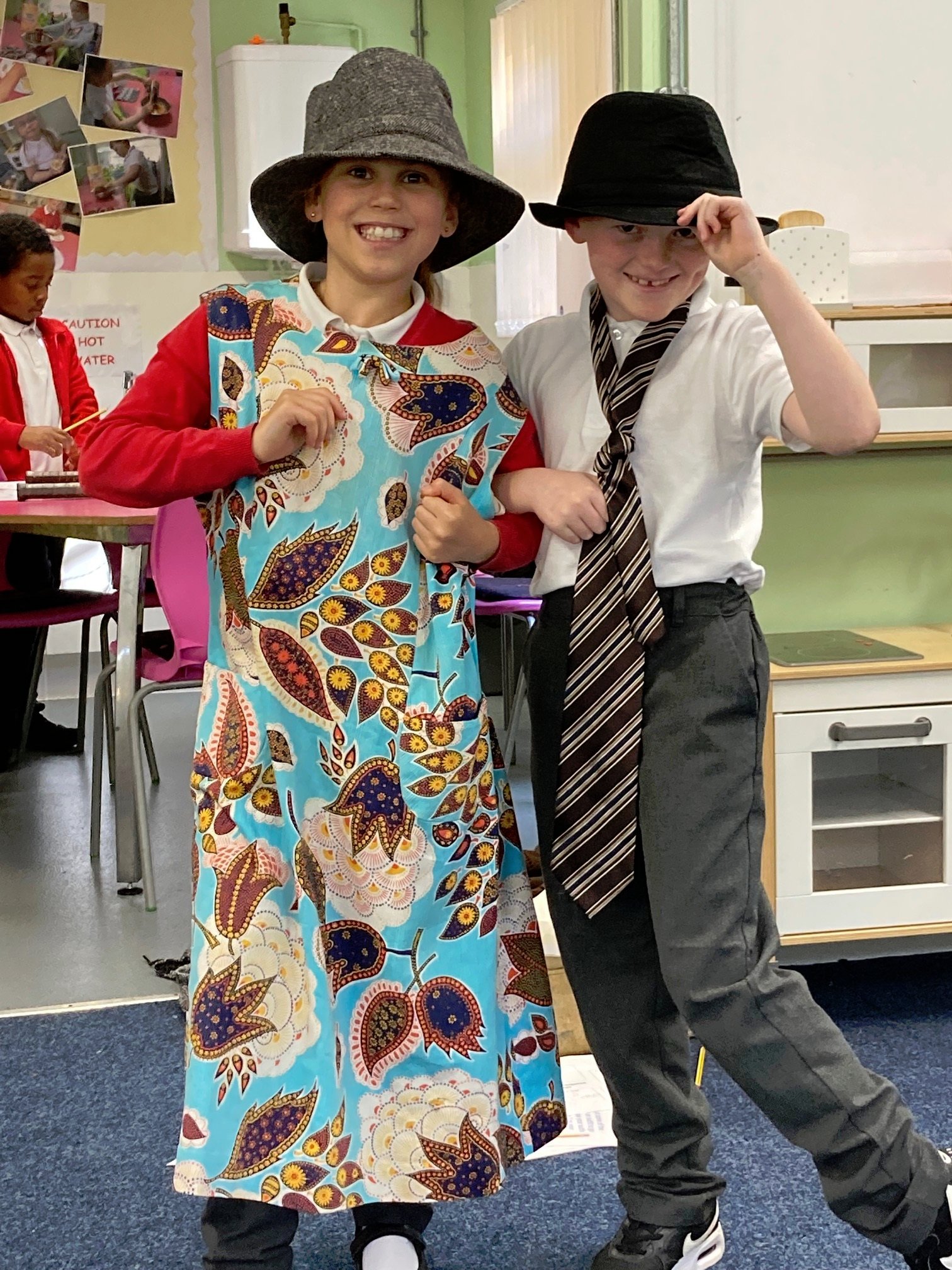 Similarly, in Leeds, the team delivered in-person workshops with their participating schools focussed around a 'carousel' of different hands-on activities and props, designed to get the children thinking about older people and the lives they may have lived. This included a short film featuring a lady who said her childhood in the 50s was better as they could play outside all day long, not stuck inside on computers. Interestingly, many children agreed!
Children also had the chance to reflect on their relationships with older family members and shared fantastic stories about the lives of their own grandparents, including amazing survival stories of fleeing Poland during World War 2 and memories of growing up in rural Pakistan. This helped children to connect and think about more immediate intergenerational connections within their own families, as well as the ones they were about to forge with their new care home friends, and share in stories, family history and reflection.
We can't wait to hear more as all the projects progress and relationships between young people and older people living in care homes develop further!