Cohort 3 of South London Care Home Pioneers graduate!
Congratulations to the care home managers and senior care home nurses in Cohort 3 of South London Care Home Pioneers for completing their leadership development programme!
The Care Home Pioneers programme has been run by us at My Home Life England in partnership with the Health Innovation Network (HIN) since 2018.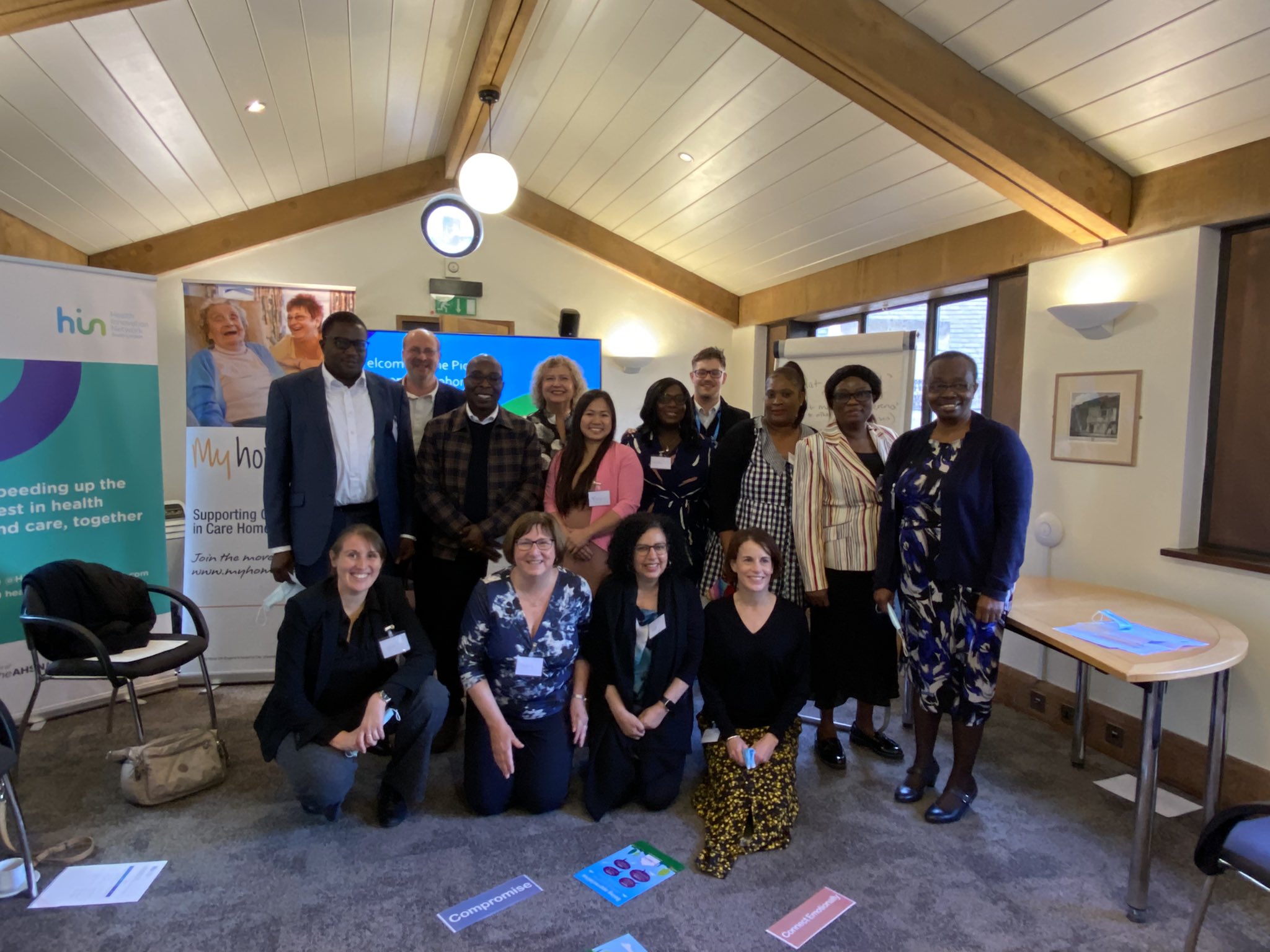 The graduation event for Cohort 3 was held at Southwark Cathedral. Their programme took place during the height of the pandemic and so sessions were held entirely on Zoom. This meant that the graduation day was the first time members of the group had been able to meet in person!
It was fantastic event celebrating the Pioneers' achievements through the programme, as well as recognising the enormity of their contributions in the pandemic.
Participants shared that the programme armed them with a "portfolio of tools" and it supported them through the incredibly challenging times posed by COVID-19, as well as boosting their confidence to engage with wider clinical services to help keep people safe.
As part of the programme, pioneers also completed Quality Improvement workshops, as well as Action Learning sessions led by My Home Life England facilitator Danuta Lipinska, giving them time and space to reflect on issues pertinent to their role.
George Croft, the Healthy Ageing Team's Project Support Officer, attended the graduation day and shared this insight:

"The Pioneers reflected that the Action Learning sessions fostered a "wellness space" as well as a way of "checking out of work and checking in with colleagues" for a few hours every couple of weeks. One care home manager explained passionately that the sessions were "where I would go to recharge my batteries, they gave me courage during difficult conversations" – a remark that has stuck with me in the weeks after the event."

A care home manager added:

"The programme has helped me learn how to delegate better, helped my home develop shared decision making, and hand more responsibility to staff, which reduced my stress and helped me gain a better work/life balance."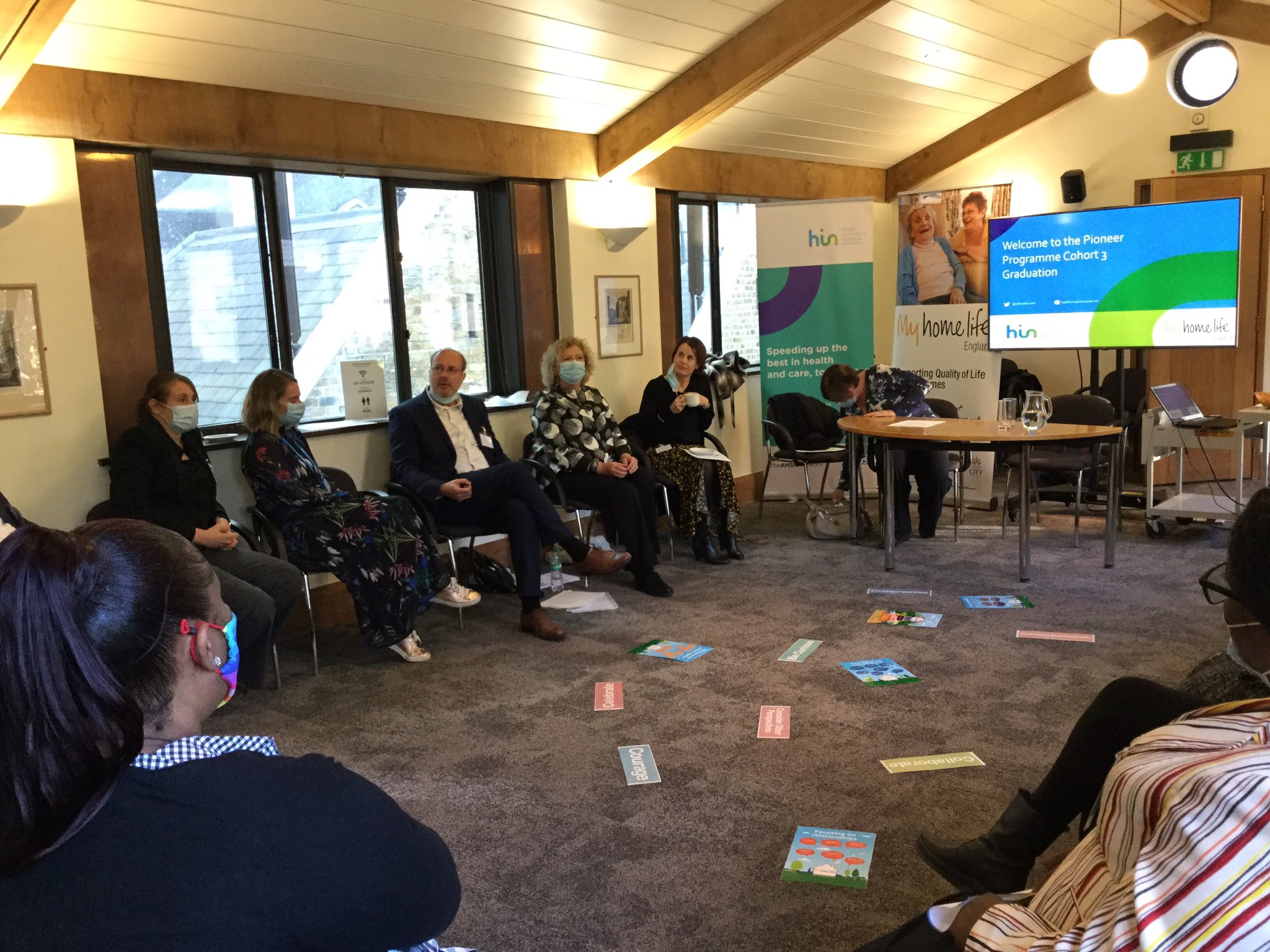 Feedback from the programme has been very positive – 100% of Pioneers who completed the final session feedback survey reported that the skills that they learned as part of the whole programme were useful and effective in their everyday role.
In addition, participants attending the final event (n=7) reported:
Reductions in hospital admissions
Improved quality of experience of people using the service
Improved leadership and confidence
Improved staff confidence
Improved quality of service
The majority also reported increased retention of staff and reduced staff sickness.
Danuta Lipinska commented that she was inspired by the Pioneers, sharing:

"I certainly felt quite emotional, not only to meet these hardy Pioneers, but to be reminded of what they had all endured and survived, and were now thriving, even though the Covid-19 virus is still with us…

We celebrated the achievements of these dedicated and selfless women and men and applauded loudly as we awarded well deserved certificates to the Pioneers. We wish them continued success and stamina in the months that follow, safe in the knowledge that they are not alone and have forged strong relationships with one another and are Associates of the My Home Life and HIN community – a compassionate, skilled and formidable presence in south London of over 50 graduates."
Congratulations to all!