MHLE statement: Care homes must be cherished by society
"Care homes must be cherished by society"
My Home Life England welcomes the new proposed measures for social care outlined in Matt Hancock's briefing on 15th April 2020. It is a huge relief to learn that all residents will now be tested for COVID-19 prior to their discharge from hospital, that all care home staff and their families will finally be tested, and that care homes will start to receive adequate levels of PPE.
The extent to which care home staff, residents and relatives have been left to fend for themselves during this pandemic has been incredibly alarming. The virus, and the delayed response to it, has already done so much damage to care home communities. Too many lives have been lost. The government's announcement is overdue, yet it does bring hope for many.
Will this finally signal the start of a long-awaited watershed moment within social care?
Whilst these last few weeks have been by far the worst in the long history of the care home sector, crises are not new for care homes.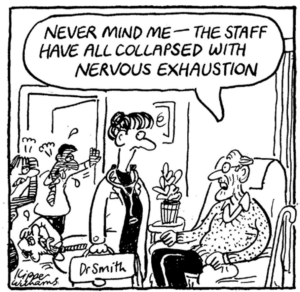 For many decades, care homes have been undervalued, viewed with suspicion and overlooked in terms of investment, care and attention. For years, care homes have been delivering high levels of quality care to an increasingly frail and sick resident population without the proper resources or support. On a daily basis care homes are running on adrenaline, constantly fire-fighting and dealing with incidents, issues, infections and challenges.
Over the past fourteen years, My Home Life England has supported nearly 2,000 care home managers to help them cope with the demands they face. Managers speak of the privilege of their role, and their deep love and commitment to their care home community. But we also hear about the huge time pressures they are under, working around the clock, sometimes without a deputy or administrator and sometimes without any particular nurse training.
These extraordinary individuals are experts in a range of fields: from supporting quality of life for people with a variety of health and medical conditions, including dementia care, to delivering sensitive end of life care, ensuring appropriate food supplies and clinical equipment, dealing with HR issues and ordering and storing medication. They act as counsellors to staff, dealing with personal problems alongside the consequences of emotionally draining care, they support relatives in their feelings of guilt and unease, and of course residents themselves, often distraught at their new circumstances, require ongoing support and reassurance. They work tirelessly every day and are on call at night and every weekend in order to keep things afloat.
We at My Home Life England are in awe of these incredible individuals. They are hugely resilient and dedicate themselves to looking after a very fragile group of residents that they love and care for deeply. Yet it is heart-breaking to hear the real sense of exhaustion that they experience. Managers tell us they feel they lack proper support from health professionals to deliver the complex care that is needed. They are seemingly in constant demand, working long hours to keep up with the array of demands placed on them by external agencies. The fatigue, fear and frustration at the absence of support was clear before this pandemic hit.
A re-evaluation of the role of care in our society is long overdue. These courageous people working to support the quality of life of our most vulnerable citizens are amazing, skilled and committed professionals who deserve all of our respect. Some care workers have even said goodbye to their families and heroically moved into their care homes to help reduce the spread of COVID-19. They are putting their lives on the line every day, to ensure that some of society's most vulnerable citizens still stand a chance. Society must stand with them.
Let the minister's announcement be a turning point for care homes.
We must give care homes the same value and appreciation as our NHS and our hospices.
Let this be the moment when care homes finally get adequate funding, recognition and support.
Let this be the moment when care homes are finally cherished by society.
Tom Owen
My Home Life England at City, University of London
16th April 2020