MHLE statement: regarding the suggestion of care homes not following correct COVID-19 procedures
Statement from My Home Life England regarding the suggestion of care homes not following the correct COVID-19 procedures: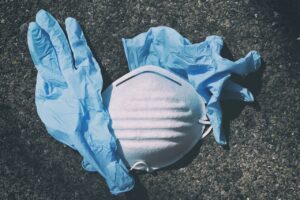 Since the start of this pandemic, My Home Life England has been supporting care homes across England, listening and sharing their excellent practice examples and tireless efforts to keep residents safe. With extraordinary professionalism and dedication, these selfless care teams have been putting their own lives on the line to care for some of society's most vulnerable citizens. Undoubtedly, thousands of lives have been saved during this pandemic due to the direct actions of care home staff.
We know that the care sector is exceptionally well trained in infection control, and by implementing strict safety measures, practising barrier nursing and enforcing lockdown, they have kept people safe, alive and well in highly pressurised circumstances. Staff who were already hugely time pressured and lacking in resources and support have continued to deliver high levels of quality care, whilst in many cases facing huge additional challenges including a lack of adequate PPE, a lack of testing for both residents and staff and dealing with staff sickness and absence due to self-isolation.
Whilst we at My Home Life England refute recent claims that the care sector did not follow guidance appropriately, we are heartened to see the united response from across the care sector. There is agreement that we should not be shifting the blame onto care homes for loss of life but instead be recognising the extraordinary efforts of this resilient sector.
Those who work in care homes deserve our gratitude and respect. They are committed professionals with extensive knowledge and skills, coupled with compassion, and they must be recognised on par with the appreciation already afforded to NHS counterparts and colleagues.
My Home Life England will continue to support the dedicated work of care homes across England. We will continue to share the stories of all those who live, die, visit and work in care homes and advocate for proper recognition, investment and support for social care.