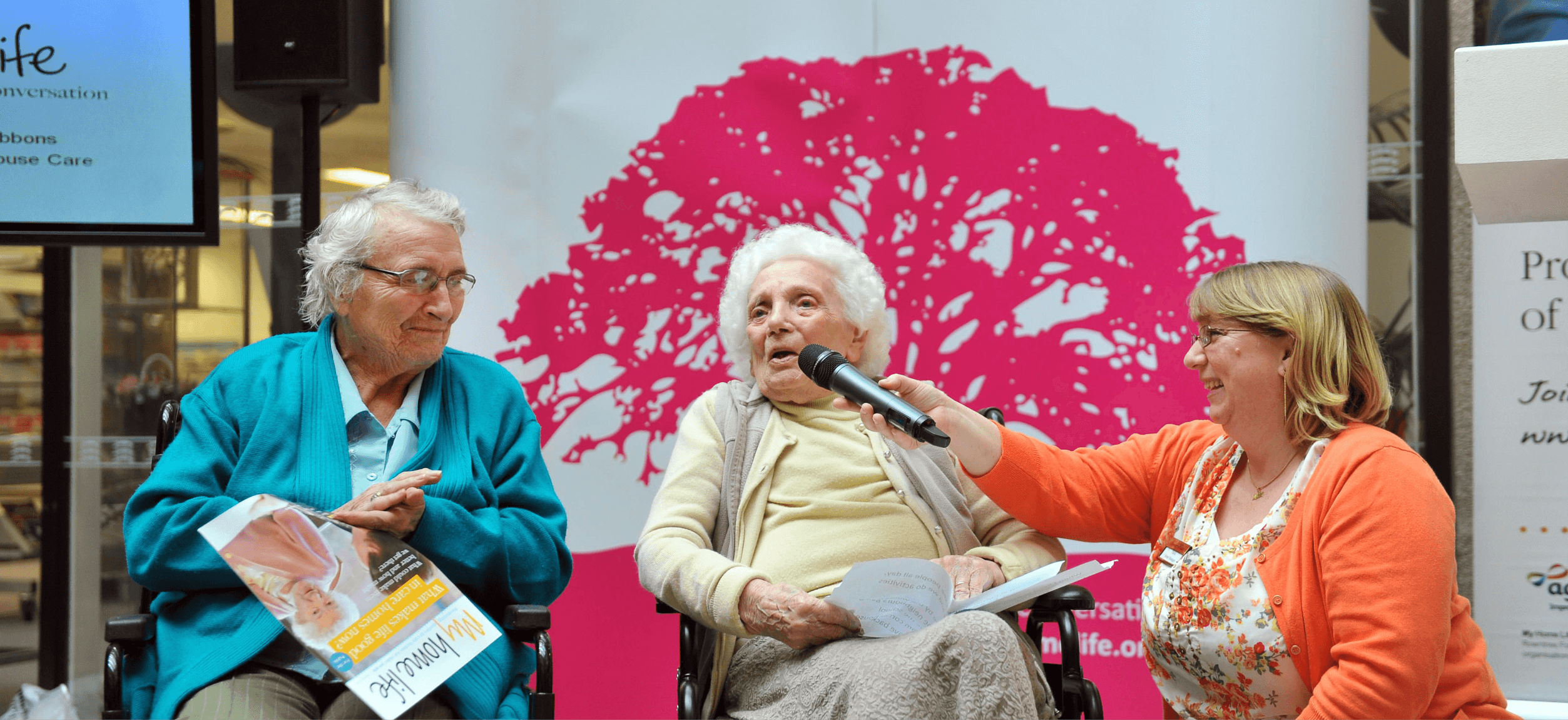 The My Home Life Story
My Home Life was originally founded in 2006 by Help the Aged (now Age UK) in partnership with the National Care Forum and City, University of London and a core group of influential care organisations at the time. It started at a time when widespread fear, stereotyping and uninformed media coverage portrayed care homes in a negative way.
My Home Life wanted to focus more positively on care homes, sharing best practice and inspirational stories of success.
Since 2006 we have successfully created a strong social movement for quality improvement in care homes that has spread nationally and internationally. 
We are perceived as different and special because we listen and hear people's voices. We listen to people who work in care homes, people who live in care homes and the support circle involved in the person's life. Support circles include the care home team and can also include many other individuals such as unpaid carers, family members, long-standing partners, friends, community advocates and attorneys through lasting power of attorney.
Our central focus is on the importance of positive relationships between people, their families and staff, and between care services and the wider community. We recognise that the quality of life of everyone involved in the care experience is crucial to improvements in practice. We emphasise the importance of working together to co-create our desired future.
The My Home Life movement is based around four evidence-informed frameworks: 
Developing best practice together
Focusing on relationships
Being appreciative
Having caring conversations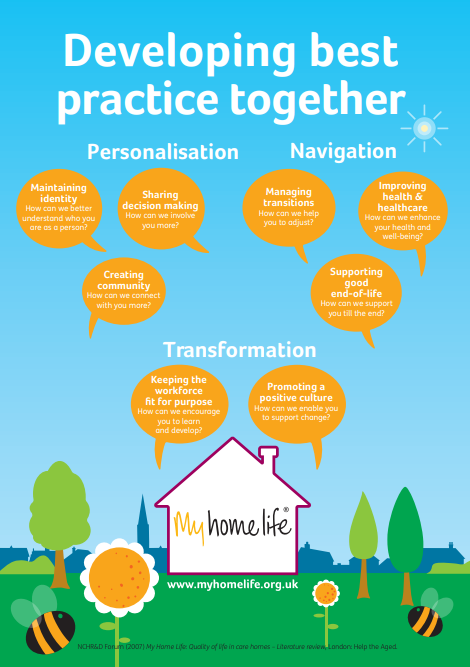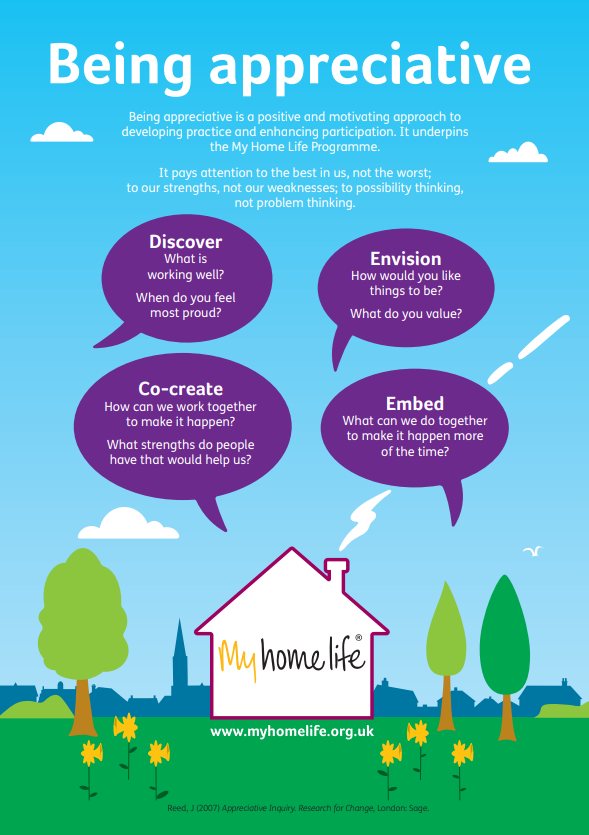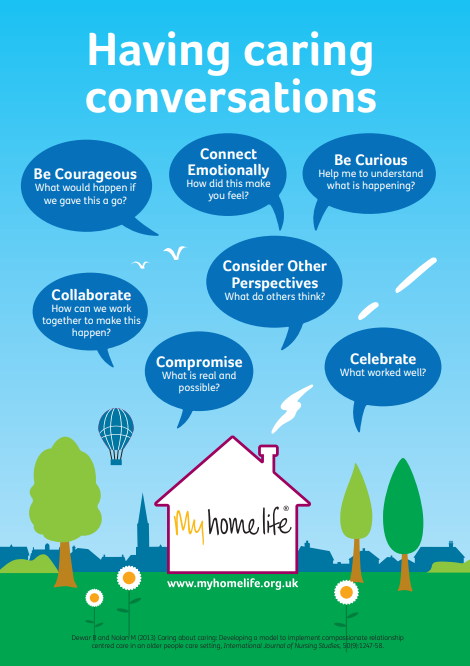 We'd love to hear from you - Contact us today