News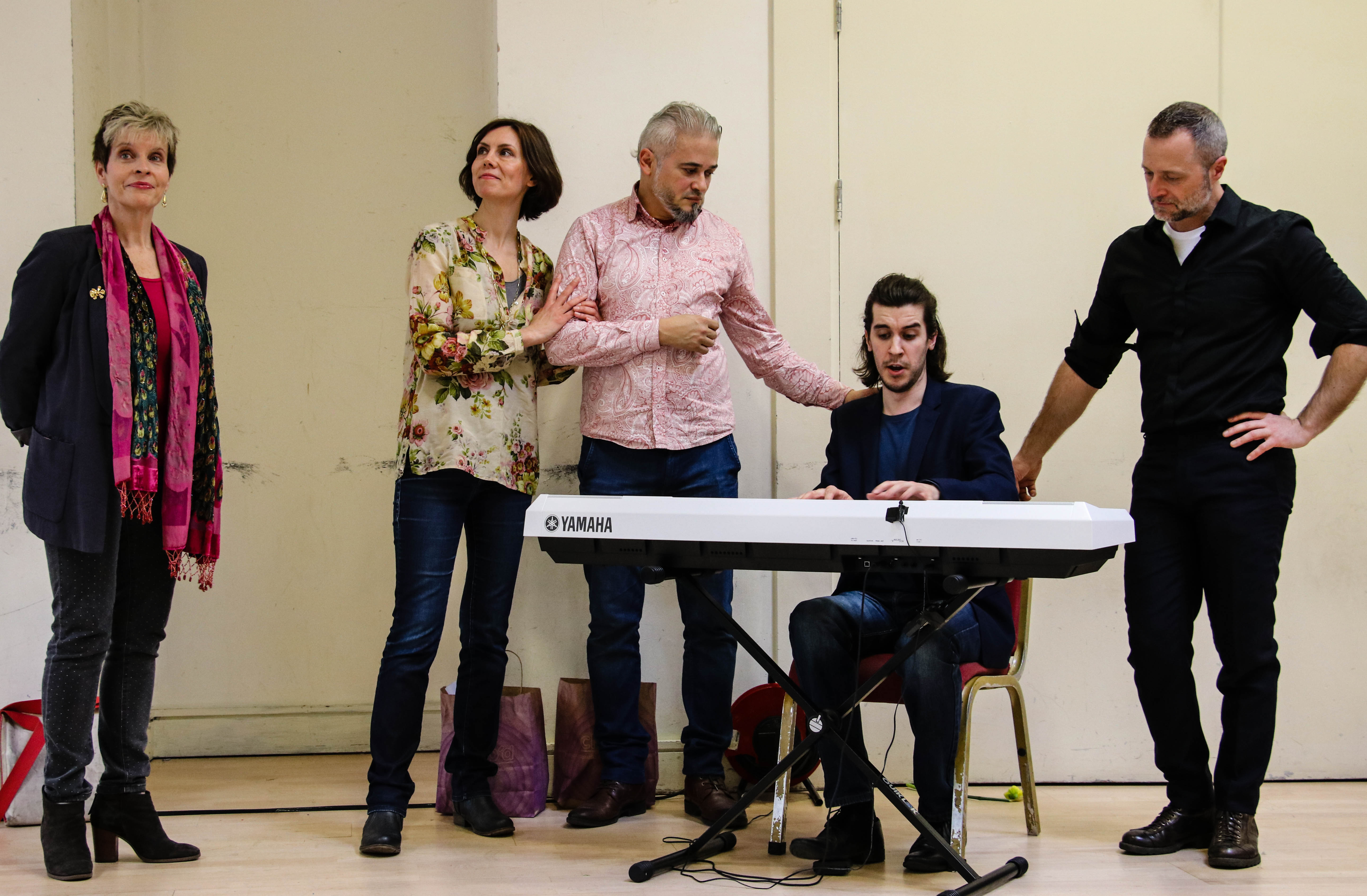 Dear My Home Life Friends
 If you love opera, stately homes and great company, it's a must. If you're not an opera buff, it's the best introduction I promise.
On behalf of Davina's Fund and the Centre for Innovation in Voluntary Action, to show our appreciation of what you and your organisations do, I invite you to an extraordinary afternoon that will enhance your quality of life!
6 Characters in Search of an Opera is supported by a range of UK care organisations and Skills for Care has just agreed for us to have their official backing.
Supported by UK care organisations, the opera is designed to entertain, bring joy and challenge societal attitudes towards the world of care.
Click on the following link https://youtu.be/Xc-jcMljuW4 to find out more.
The event will be held on Saturday 1st July 100pm to 9pm at Stockton House, Stockton, Wiltshire.
Dress: Informal but colourful, no Jeans.
RSVP to Annie Stevenson annie.stevenson@integrationincare.org Or to find out more please email the My Home Life Team mhl@city.ac.uk
What makes a good care home?
Mum never wanted to go into a care home; she used to say "they are all full of old people sitting around sleeping." She based this on her visits to 'old people's homes' when she used to entertain them as a member of her local church club choir – when she was in her eighties!
Her memory was deteriorating, and it was becoming more obvious that despite the home care she was receiving in addition to the many hours of family care, this was not enough to keep her well and safe at home.
We found a lovely care home. I was given a 'fob' to open the front door and I was told this is your Mum's home, so come and go as you please; just visit her like you did before.
Mum was so happy, she had her own room, personalised with photographs and memorabilia, she had her own TV and her daily newspaper delivered.
She went out in the minibus, she enjoyed activities, she had her hair done, and her feet! She was also able to attend a church services on Sunday which was very important to her. There was such a friendly relaxed atmosphere, no set meal times or routines, everything revolved around how people were and what they wanted to do and at what time. Person-centred care at its very best. Mum enjoyed many impromptu sing-a-longs, and an old film on TV or making cakes, which were then eaten for tea. She loved hats and beads and would select a hat and beads from the coat stand in the corridor whenever she passed by I never knew what she would be wearing on her head when I visited!
The wonderful staff knew Mum so well, her likes, dislikes and little foibles; they treated her with compassion, devotion and humour.
There were phone calls on days when Mum was having a really good day, very bright and alert and staff wanted me to know so that I could visit her and enjoy this.
So many things that made a difference; when Mum went off her food, a carer went out and bought a variety of snacks which were then left for her to eat at will and when Mum returned from hospital following a fall, carers were able to rehabilitate her and get her walking again where the hospital had failed.
At the end of her life Mum became weak, spending much of the time asleep. During that time she was never alone, and everything was done to keep her comfortable. The last days of her life were calm and serene; she was cared for by carers who knew and loved her and this gave me great comfort.
Many thanks to Marianne Manser for sharing her story.
The MHL Essex Friends and Neighbours or 'FaNs' programme is featured in a new film which tells the story of the huge value of connections between care homes and their local communities.
Watch the film here:
For the second year running, Care England has joined forces with ITN Productions to produce an online news-style programme entitled "Caring Communities" exploring the complex role of care and the remarkable initiatives happening in the sector as demand grows exponentially.
More details about FaNs can be found at www.fansnetwork.org and you can read more about the film here.
Read below for the first in a new series of monthly updates from the My Home Life team, sharing top tips and ideas from care homes across the country. If you've got some top tips you'd like to share with others in the sector, do get in touch – we're on mhl@city.ac.uk or 0207 040 0260.
You can view this first email online and sign up for your free update here.

Our vision is a world where all care homes for older people are great places to live, die, visit and work
Hello!
Welcome to the first of our new monthly updates, sharing the great work that care homes are doing and other top tips.
Continue Reading
The National Care Home Open Day
website is live and kicking!  Share your plans for the day with My Home Life – how are you celebrating?
"For far too long the care home sector has been marred by the negative press generated by a small number of badly run homes, and we're determined to show people what our care homes are really about. We want the world to realise that care homes really can be inspiring places, full of unique, intelligent and charming characters, and run by special people that really do care. Because we're determined to build thousands of friendships, to change long-held perceptions, to create thousands of memories, and to have a fantastic day that will enrich lives!"    National Care Home Open Day, 2013.
Care homes in Clacton are working with My Home Life programme to explore creative ways to engage volunteers to help improve the quality of life of their residents.