Teddies toddler group set up camp at The Lawn Care Home
Holybourne toddler group, Teddies, has set up camp in The Lawn Care Home in the village.
Due to refurbishment of their usual venue, the Church of Holy Rood, the group of children aged up to five had to find somewhere else to hold their weekly get-togethers.
The Lawn, run by charity Friends of the Elderly, was really keen to offer its communal space to host Teddies. Each Thursday morning, the group sets up in the home's dining room with toys and enjoy play, nursey rhymes, craft activities and listen to a bible story. The parents have the opportunity to catch up over hot drinks for the morning, whilst the children play with one another. Residents of The Lawn have also been really pleased to join the group and many sit watching the children play and speak with the parents and children.
Marie Moody, Manager of The Lawn, said: "The whole place is buzzing when the Teddies group comes in. We have one particular resident who worries a great deal and spends a lot of time talking to staff about her ongoing worries. She now joins the group every Thursday and the children are a great distraction for her and give her a different focus. We have really noticed her wellbeing improve since the children have been coming, which is so fantastic to see. Other residents have said how much joy the children bring to them and how wonderful it is to hear their young voices and laughter in our home."
Sylvia Raine, Leader of the Teddies group, said: "We are very grateful to Marie and all at The Lawn for allowing us to use their home as a venue. We are aware that we bring a different dimension to life there for an hour or so on a Thursday morning. It is particularly heart-warming to see three generations from one family participating together in the group, and very encouraging to hear a resident saying on leaving the end of the group how it had made their day."
The Lawn is one of 12 care homes run by Friends of the Elderly and community engagement is an important part of life at the charity's homes.
For further information please visit http://www.fote.org.uk
or contact us:
Amanda Fletcher, Senior Media Officer at Friends of the Elderly:
07484 516 357/ amanda.fletcher@fote.org.uk
About Friends of the Elderly: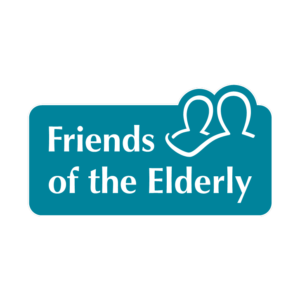 Friends of the Elderly is a registered charity (no 226064) founded in 1905 and is one of the UK's oldest charities supporting older people.
The charity's vision is a society where all older people are treated with respect and have the opportunity to lead fulfilled lives.
Friends of the Elderly provides support for all older people, particularly those in need due to mental or physical frailty, isolation or poverty. Its range of personalised care and support services includes care homes, befriending schemes and grants.
Volunteering opportunities through the charity are available on an individual and staff programme basis across a number of services.
The Friends of the Elderly Group includes the subsidiary Triangle Community Services (registered charity no 1016437), which offers day clubs, home care and extra care services. www.triangle.care