CFS students make meaningful relationships with care home residents through "Equipped to Serve" programme
Rachel Boulton, Head of Upper School from Christian Fellowship School (CFS) is advocating for more schools to reach out to their local care homes to make new and meaningful relationships between the young and old.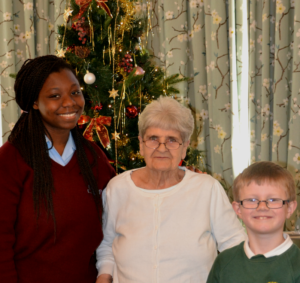 Rachel has shared her story with My Home Life England after her positive experiences of running an intergenerational project in Liverpool. Rachel hopes to encourage intergenerational work to happen more often and in more places around the UK.
CFS is a small school who have developed a unique Equipped to Serve Programme (ETS) to ensure that all Year 9 to Year 11 pupils spend half a day every week gaining the knowledge, skills and experience they need to 'serve others' enabling students to fulfill the school's distinctive school mission.
Rachel explained that the programme of social engagement has created strong links with Kingswood Manor Care Home (Harbour Healthcare).
"Our pupils are introduced to care home residents to establish meaningful relationships. Students support different activities going on within the care home such as crafting, reading and reminiscence sessions. Within the ETS project, students have co-created 'memory books' to reflect on individual residents histories in order to celebrate their lives."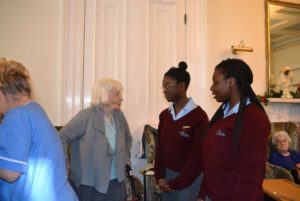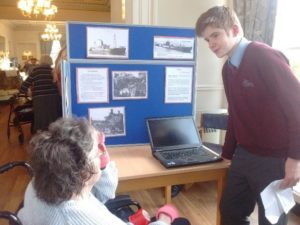 A pupil who recently left CFS, wrote in to say: "Sadly, today I attended the funeral of the man I did my memory book with. His granddaughters approached me and told me how much the book meant to them. I felt so blessed to have been able to make something so meaningful that the family can use to look back on [his] life. I thank them for that opportunity!"
Rachel shared that the Year 10 students of CFS have been busy putting together an interactive exhibition about the lives of the residents during the war years.
The exhibition has been shared with the residents' families, as well as a local primary school. The Year 6 teacher from Springwood Heath Primary School who attended the exhibition put on by CFS students said, 'I wanted to thank the students from CFS for coming to visit us and for sharing their work on the war years. The children were buzzing once you had left. They were asking if you would come back and work with us again. I really can't thank you enough.'
Rachel proudly shared that the relationship between the care home and the students became so strong that in November 2017 they collectively created and released a Christmas single called, 'It's more than." The song was then used to raise £700 for two homeless charities.
"The creation of our Christmas song was initiated and supported by the care home's regional manager (a musician himself). Our Year 11 students composed the music and worked with residents to write lyrics capturing the memories of the older generation and the experiences of today's young people to convey what Christmas really means. The highlight of the project was our day at the Parr Street Recording Studios where a choir of eight care home residents, the CFS band and choir, plus a children's choir from Springwood Heath Primary School, joined together to record our single."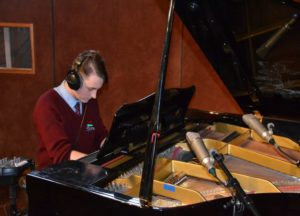 The benefits of CFS and Kingswood Manor care home working together wasn't just seen in the young people involved, it was also seen within the care home as the Kingswood Manor's Activity Coordinator shared, "Through these projects CFS students have become an extended part of the Manor care home family. Pupils have visited in their own time during the holidays too because of the friendships that have been made."
CFS and Kingswood care home are re-launching 'Its more than' again this Christmas! Log on and listen to the song here: http://cfschool.org.uk/staff_blog_20171130.shtml
My Home Life England extends its thanks to Rachel Boulton Head Teacher from CFS and her pupils for all their hard work and sharing their story with us. Congratulations to all those who took part in creating the 'It's more than' song, we think its a Christmas Cracker!