Managers share ideas for Care Home Open Day 2015!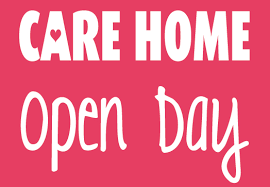 If you haven't had a chance to think about Care Home Open Day (Friday 19th June) yet, some managers from across the country have shared their ideas (little and large) for great things to do on the day.
Before the day…
If you have time before the event, what about getting residents and staff to make some decorations together? A lovely idea is to take photos of residents, relatives and staff, print them out and make paper bunting out of them!
Get the word out to your relatives and local neighbours about what you've got planned – the more the merrier!
Don't forget to register on nationalcarehomeopenday.org.uk so members of the public can see you're doing something.
On the day…
How about setting up stalls around the home; raffle, tombola, guess the number of sweets in the jar/ weight of the cake – good for fundraising and fun
A red carpet event like a film night premiere with everyone getting suited and booted in their finest outfits – and a red carpet outside the front of the home
A simpler option to combine an activity and catering is an afternoon tea at the Ritz– get some cakes prepared, cucumber sandwiches (with the crusts cut off!), paper doilies…
Something for residents who want to be involved but aren't feeling up to getting up like a roving magician going around the home
A great activity for everyone, especially children, is to do 'design your own' plain t-shirts or bags with fabric paints
Click here for more advice and tips from the team at Care Home Open Day (from last year!)
These ideas were contributed by Maggie Candy from Marlborough Court in Thamesmead, Sean McCloskey from The Tudors Care Home in Peterborough and Lesley Ship from Alpine Residential Care Home in Sevenoaks – thank you all for sharing!