Intergenerational Linking: Spotlight on Leeds project, led by Development Education Centre (DEC)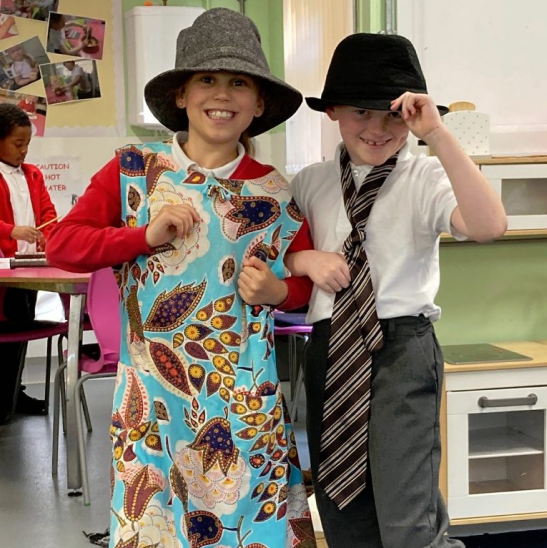 In autumn 2021, Leeds DEC launched their intergenerational project (as part of Care Home FaNs: Intergenerational Linking) with an interactive workshop.
Children took part in a carousel of activities designed to get them thinking about older people, their childhoods and the lives they may have lived.
They were invited to play with Meccano, dress up in 1950's clothing and learn about foods and household objects from the 1940s-1960s.
Children also learnt about wrinkles as a sign of adventure, wisdom and laughter and wrote postcards to say hello to their new care home friends. The older people then wrote messages back, which the children loved receiving!
Overall, Leeds DEC have eleven school and care home links. Each link built on their initial connection in different ways, based on the interests of the children and older people involved. Throughout the year these connections and friendships have continued.
Some of the brilliant activities that have been taking place are as follows:
---
Letter writing: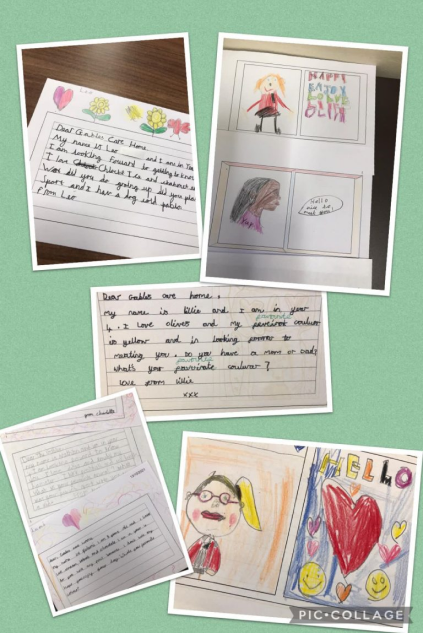 Seacroft Grange and Beechwood Primary School have been writing letters to one another throughout the project. Children have asked the older people thoughtful and inquisitive questions to learn more about their lives, family and interests.
The children have been delighted to receive individual letters back. Their care home friends have responded to these questions and shared how much the letters have meant to them.
Letter writing is a great way of showing care and learning about the experiences and interests of a different generation. It has also helped the children to have a real sense of purpose and audience for their writing!
---
Christmas activities
At Christmas, many cards and crafts were exchanged, with some groups of children singing carols and enjoying hot chocolate provided by the care home.
In a few cases, children were able to go inside the care home for the first time. Others sung outside due to local covid restrictions.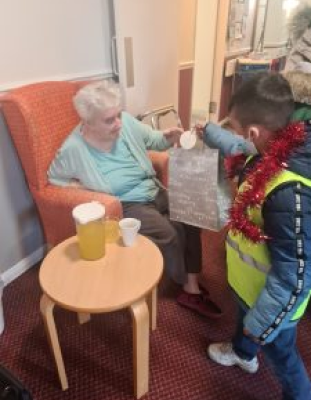 ---
New Year wish wall
Year 4 at Bramley St Peters CE Primary School are connecting with The Gables Nursing Home. Older people shared their hopes and wishes for the new year with the children. Children have really enjoyed chatting to residents at The Gables and also learning about how a sensory blanket helped a lady living with dementia.
---
Shared singing and connections over video calls
Whilst face-to-face meetings haven't been possible for many school and care home connections due to the pandemic, video calls have enabled both generations to still develop their friendships and stay connected.
At Adel Primary School, children shared objects and mementos that are special to them, and were very impressed by the news that one of the ladies they were chatting with had just turned 103! They enjoyed singing happy birthday to her and working out how many more years they had until they reached the same age . The Year 5 class at Adel Primary also performed a song they had learnt over video call and in turn residents sung back to them.
A group from Springwell Leeds Academy North enjoyed showing their school dog to residents on their video call!
---
Valentine's Day exchange
Whitecote Primary hand made roses for every person living at their linked care home and delivered them on Valentine's Day. The care home were so grateful to receive their gift. Some of the ladies living at the home created some cards to send back and they even wrote their own poetry inside.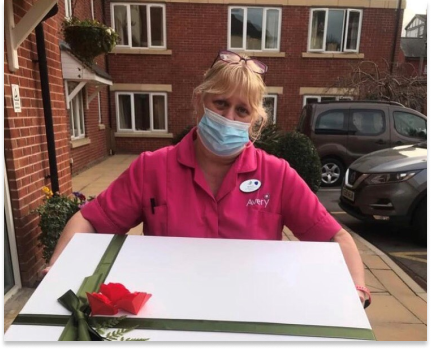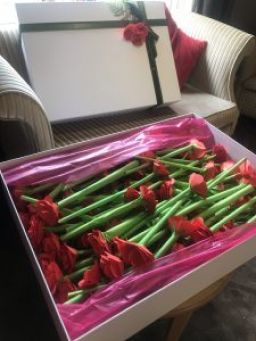 ---
Jubilee celebrations
Jubilee celebrations were marked across the country in schools and care homes and the story was no different in Leeds. Children at Greenmount Primary School in Beeston visited their care home friends at Pennington Court, following a shared jubilee art competition.
The winning children visited their care home friends to proudly show off their art. Younger and older people also played board games together.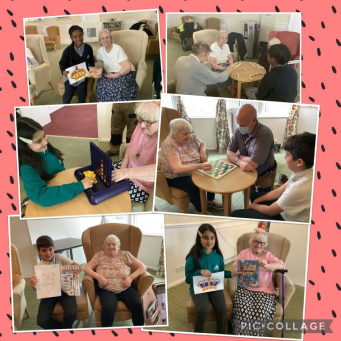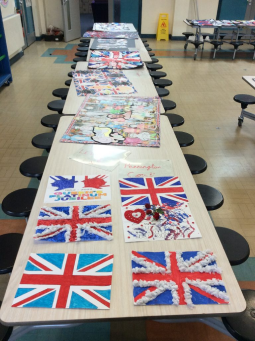 ---
As a result of this project, over 450 young people in schools across Leeds are building meaningful and long-term friendships with care home residents and gaining invaluable communication, empathy, and social action skills.
The project also complements so many aspects of the school curriculum as children engage in writing, art, history and music as part of their connections.
---
Leeds teacher:
"This intergenerational linking project has got children thinking in a different way. Now they're thinking how much knowledge older people have and what they can learn from them too".
Wellbeing and Activities Co-ordinator
"It has given residents absolute joy! They can't believe young children want to learn about them, and are delighted when we get cards and questions from them."
---
With thanks to Leeds DEC and all the schools and care homes involved, we can't wait to hear what you get up to next!
Care Home FaNs: Intergenerational Linking is funded through the #iwill Fund. The #iwill Fund is made possible thanks to £54 million joint investment from The National Lottery Community Fund and the Department of Digital, Culture, Media & Sport (DCMS) to support young people to access high quality social action opportunities.
The Dunhill Medical Trust is acting as a match funder for this project and awarding grants on behalf of the #iwill Fund. We are so grateful for their support.