Meet our intergenerational linking projects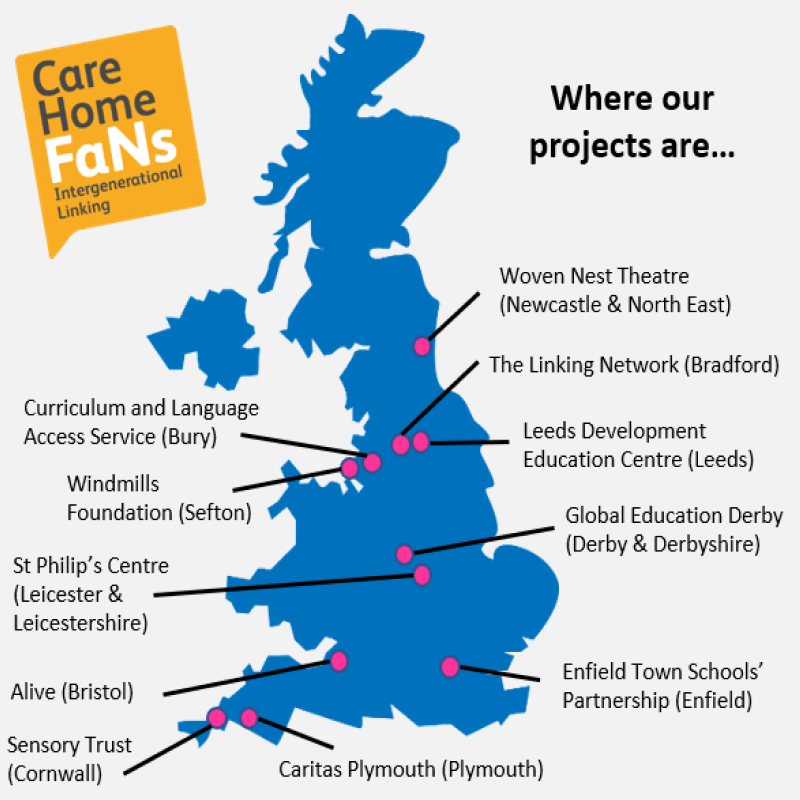 The project partners – My Home Life England and The Linking Network
– supported a network of local charities and community organisations to lead the project in 11 less socio-economically advantaged areas of England.
These organisations brought a wealth of their own experiences with younger and older people, as well as understanding of their local landscape, and used this knowledge to support the creation of intergenerational connections in their community.
Find out what they each got up to – watch a video from each of our local projects below:
Care Home FaNs: Intergenerational Linking local projects

Alive aim to enrich the lives of older people in care. Alive have seven years of experience running successful intergenerational projects across the South, linking young people with older people living in care homes to work collaboratively together on a range of projects. These have included creating artwork, doing horticultural and agricultural activities, sharing life stories and experiences, developing life skills and spending time socialising.
Watch their project video:
You can find out more about Alive's project on their website.
The Linking Network are a project partner for Care Home FaNs: Intergenerational Linking (alongside My Home Life England) as well as delivering a local project in Bradford.
The Linking Network currently deliver an extensive Schools Linking programme nationally that supports classes from over 1,000 primary and secondary schools to link together and learn about identity, diversity, community and equality. Their Intergenerational Linking project adds another new strand to their linking work: different schools across Bradford will be paired with local care homes and supported in a programme of engagement through the academic year.
Watch their project video:
You can find out more about The Linking Network's project on their website.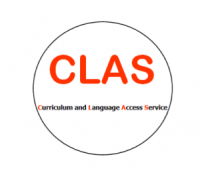 A school-based service funded through the local authority, The Curriculum and Language Access Service (CLAS) in Bury (Greater Manchester) works to raise the expectations of minority ethnic pupils in mainstream classrooms. CLAS works in partnership with schools to ensure equality of opportunity in education and create effective educational provision for pupils with English as an additional language (EAL), refugees, asylum seekers, Gypsy, Roma and Traveller pupils and other ethnic minority pupils at risk of underachieving.
Care Home FaNs: Intergenerational Linking fits very well into CLAS's expansion of community-based work and reflects the key organisational aims and values; offering children the opportunity to be part of community-based activity which promotes social inclusion and develops communication skills, empathy, confidence and self-worth.
Watch their project video: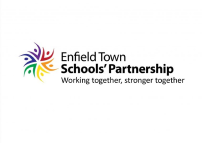 Enfield Town Schools' Partnership (ETSP) is a charitable organisation set up to advance the education of children and young people in Enfield, North London and meet their social and emotional wellbeing needs. ETSP works with 21 schools across the London Borough of Enfield.
ETSP wants to bridge the generational gap between children and older people. Care Home FaNs: Intergenerational Linking will help encourage their pupils to become more active members of the community and the leaders of tomorrow. Children and young people will engage with older generations they may not usually have the opportunity to mix with. This will help to advance children's learning through lived experiences, as well as creating positive, long-lasting memories for all generations.
Watch their project video:
The main aim of Global Education Derby (GED) is to give young people the skills and attitudes to survive and thrive in a rapidly changing, globalising, and unequal world. GED focus on the core life skills of communication, collaboration, critical thinking, creativity, and citizenship. Young people are supported to increase their understanding about why difference of opinion and values exists.
Intergenerational work was an exciting new area for Global Education Derby. They currently run a successful school linking programme exploring identity, diversity, community and equality. They've also supported social action in small-scale youth and community projects. Global Education Derby's in-depth understanding of both schools and of what it takes to create a meaningful exchange producing benefits for all will be so important for this project and will allow them to both offer and receive support.
Watch their project video: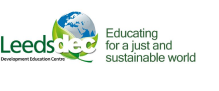 Leeds Development Education Centre (Leeds DEC) is an education charity specialising in supporting schools to provide an education which helps prepare young people for their future, and nurture values such as respect, co-operative thinking and fairness – values they believe are the foundations of a more socially sustainable, equitable and harmonious world.
Through Care Home FaNs: Intergenerational linking, Leeds DEC will develop their existing relationships with schools and also build on their Schools Linking work, developing pupils' sense of identity, diversity, equality and community. They have a passion for bringing young and older people together and will support participants from schools and care homes so that they gain maximum benefit from taking part.
Watch their project video: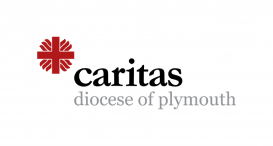 Plymouth Diocesan Trust was established for religious and educational purposes and is the charity of the Roman Catholic Diocese of Plymouth. The Diocese covers all of Devon and Cornwall and most of Dorset through a network of 67 parishes, 108 churches and a Multi-Academy Trust of 35 schools and 1 nursery.
The Caritas Plymouth Strategy has an explicit focus on children and young people and older people and the isolated, both in terms of providing support to these groups but also enabling these groups to take social action. Their goal is to increase intergenerational relationships to bring about the social change needed for healthier older age in a rapidly ageing demographic.
Watch their project video: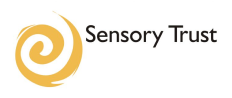 Based in Cornwall, Sensory Trust is a national charity with a 25-year history of using the outdoors to bring health and social benefits to those with the least opportunity to participate in their local places and communities, including children and adults with disabilities, older people living with dementia, people experiencing loneliness and carers.
The Creative Spaces project started in care homes before moving to the wider community, and demonstrated how outdoor spaces connect residents with the natural world and care homes with their local communities. Creative Spaces Project Officer, Ellie Robinson Carter, has an International Certificate in Intergenerational Practice by Generations Working Together Scotland and University of Granada, and intergenerational experience with memory cafes and schools.
Watch their project video:

St Philip's Centre is an interfaith charity in Leicester rooted in Christian traditions which works across many different religious and non-religious communities. They aim to empower people of all faiths and none to encounter one another in meaningful ways, build understanding, co-operation and trust. They nurture respectful and resilient individuals and also support leadership in faith communities.
Through Care Home FaNs: Intergenerational Linking, The St Phillips Centre is establishing a new initiative, "Intergenerational Linking: Leicester". Leicester is unique in its diversity and through this intergenerational linking work, Intergenational Linking: Leicester hopes to build cross generational connections between and within communities, challenge stereotypes and repair divisions exposed and exaggerated by COVID-19.
Watch their project video:

Windmills Foundation is a Sefton based charity working within Liverpool City Region. It empowers young people to realise their full potential and make a lasting difference as active citizens, by recognising their skills, talents, passions and values and using these to connect and contribute to their communities.
Over 1,000 pupils within 25 primary schools take place in the SMILE challenge each year. SMILE projects generated by young people so far that have an intergenerational element include: organising bingo for older people, creating memory albums for people living with Alzheimer's, 'adopting' grandparents, gardening/clearing up streets and teaching technology/social media.
The Windmill Foundation recognise that older people living in care homes are particularly isolated, especially from interaction with young children, and are excited to be a part of Care Home FaNs: Intergenerational Linking to create robust, long term links between care homes, young people, and schools/community groups and help combat loneliness in the Sefton community.
Watch their project video: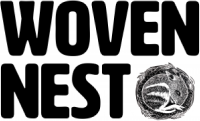 Woven Nest Theatre is a multi-sensory theatre company based in the North East working with older people living in care homes, including people living with dementia. Woven Nest's members formed a creative partnership in 2019, inspired by their own experiences as individual arts practitioners. Using drama techniques as a vehicle for creative engagement, they bring about meaningful connection, better opportunities and positive social change in communities and improve the health and wellbeing of older people.
"Through our workshops we know how transformative intergenerational activity can be. We've seen how a group of young people can bring a new energy into the care home – even residents who haven't engaged in activities before are usually edging closer, eager to take part. Children and older people take part in activities that are designed to stimulate their imaginations, experimenting with story, character and play. Through the power of playfulness, we can open a door for conversation and relationship building between the young and older people."
Watch their project video: