Hundreds sign-up to our 'Become a Care Home Friend' Intergenerational Challenge!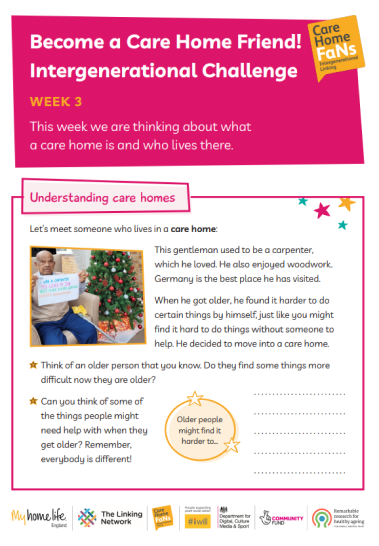 To mark Global Intergenerational Week at the end of April, we launched our 'Become a Care Home Friend' Intergenerational Challenge for young people aged 5-14.
The challenge aims to get more young people thinking about different age groups, learning about care homes and connecting with a care home near them. The challenge runs for 10 weeks, ending in Care Home Open Week.
We've been absolutely blown away by the take-up!
We've had over 220 sign-ups across England, including primary, secondary and SEN schools, youth groups, home-schooled children and children taking part with their parents.
It is incredibly exciting to think of the number of young people this equates to – in some cases 1 sign-up actually equates to an entire school, with huge numbers of children taking part, learning about care homes and becoming Care Home Friends.
We've had lots of sector and regional press coverage and it's also been the most popular page on our website!
How does it work?
Each week children complete activities, tailored to Key Stages 1, 2 and 3, that guide them through a different theme in a thoughtful way.
Topics have included reflecting on why it might be a good idea to spend time with people of different ages, learning about what a care home is and who lives and works there, through to identifying a nearby care home and making some hand-made gifts.
Each week we've also released 'Notes to Leaders' which includes additional information and supports adults to have conversations with participating children about the different topics.
We've already had some amazing feedback and lovely photos sent in to us by those taking part.
Here are some of our favourites:
---
Worksheets from Weeks 1 and 4, filled in by KS2 and KS3 children: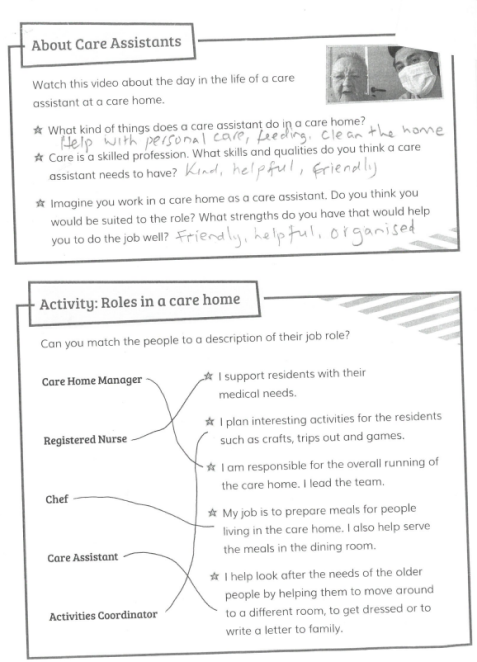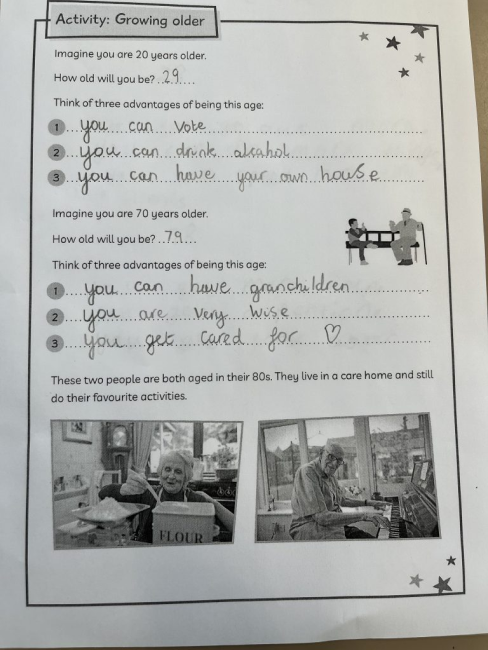 Sisters Sienna and Layla are taking part at home and are "really enjoying the weekly activities"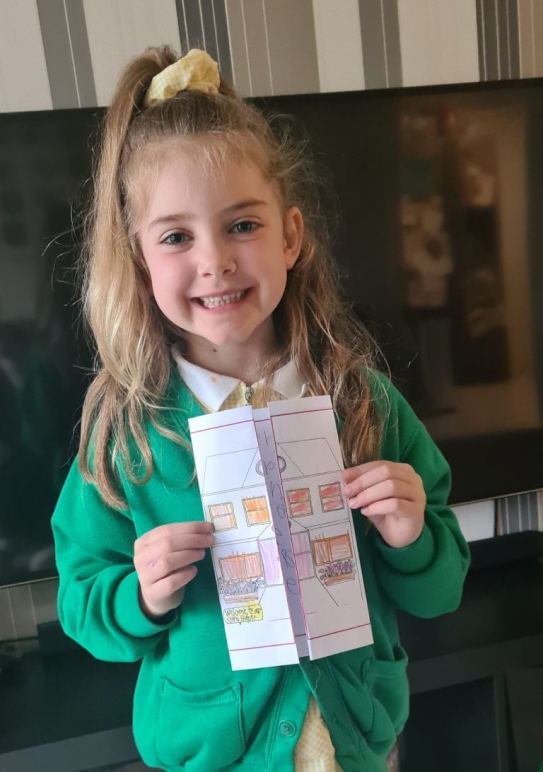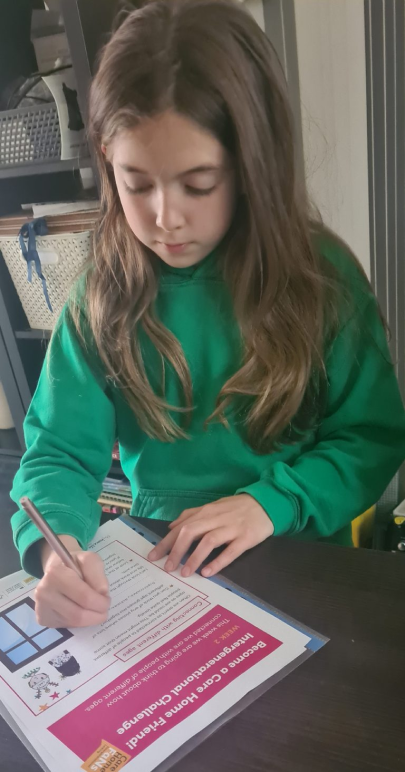 Ivy Chimneys Primary in Essex have formed a lovely link with nearby Ashlar House Care Home.
The whole school is taking part in some way. They've created lovely artwork as part of the weekly activities and EYFS children have recorded some questions to ask the older people. Rita who lives at Ashlar House even came in to school to meet with the children!

Those aged 5-14 interested in taking part can find all the activities on our website here.
---
Background
This challenge grew out of our national intergenerational project, Care Home FaNs: Intergenerational Linking, which is forming connections between schools, youth groups and care homes in 11 areas of England. It is currently the biggest intergenerational project with care homes in England!
You can read about the project in more detail on the homepage here.
In light of its success and the impact of these projects, we wanted to give more children across England the opportunity to start connecting with a care home, and so the Challenge was created.
The project is a partnership between us at My Home Life England and The Linking Network. It combines My Home Life England's expertise with older people and care homes with The Linking Network's expertise with young people and schools and their successful Schools Linking programme.
This project is funded through the #iwill Fund. The #iwill Fund is made possible thanks to £54 million joint investment from The National Lottery Community Fund and the Department of Digital, Culture, Media & Sport (DCMS) to support young people to access high quality social action opportunities. The Dunhill Medical Trust is acting as a match funder for this project and awarding grants on behalf of the #iwill Fund. We are so grateful for their support.
If you want to hear more about how My Home Life England can support you, please contact: mhl@city.ac.uk