Help us with new research: The experiences of living in residential care
City, University of London want to find out about the experiences of living in residential care from the perspectives of older people and from those who care for them.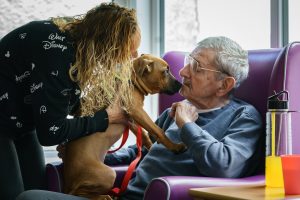 We are supporting with this research and we need care homes to help us!
We would like to hear from care homes from across the whole of the UK.
In each care home we would like to speak to older people, care teams and relatives.
If you are a care home with greater cultural diversity amongst your resident population, we would be particularly interested to hear from you, but any care home is welcome.
A single researcher (with a DBS check), will hold the research interviews, which will be more like an informal conversation.
For more information, please see our flyer:
Download the flyer
If you would like to take part or would like to know more details, please email the My Home Life England team on mhl@city.ac.uk by Monday 2nd October 2023.
Can't take part in interviews but would still like to help? We are also looking for good news stories and stories of best practice from care homes.
We would love for you to email us on the following topic: Tell us about the difference you have made to a particular resident in your care.