Frithwood's daily quotes spread positivity
Positive words go a long way to uplift and inspire others and Evi Beletsioti, manager of Frithwood Nursing Home in London, is someone who knows the power of positive words!
Since lockdown started, Evi has been posting a motivational quote on Frithwood's home whiteboard every day, to support and inspire residents and staff through the challenging pandemic. Evi and her team have shared motivational messages in English, Greek, Hungarian, Romanian and Somali – the languages spoken in the home. These carefully chosen words of wisdom have been hugely popular and have helped to spread enthusiasm, kindness and joy each day, even when times have been tough.
Many of the quotes have also been posted on the My Home Life Twitter account, and through this Frithwood have helped to support and inspire many other managers and those working within social care!
A big thank you to Evi and the Frithwood team for your leadership, and for the work you continue to do to deliver quality of life in your home.
Some of Frithwood's motivational quotes: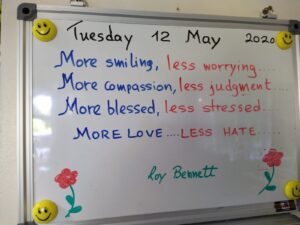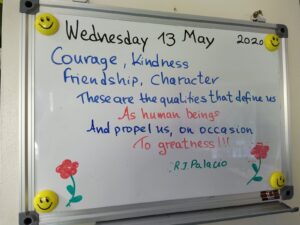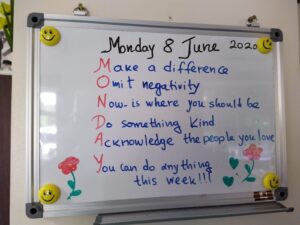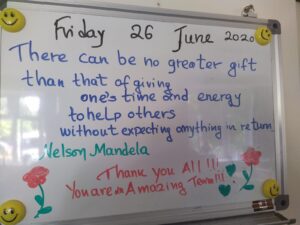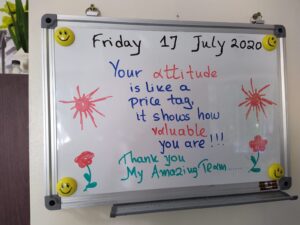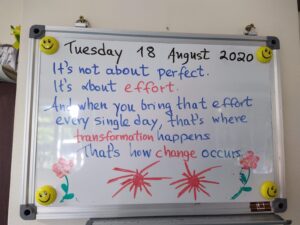 The team also recently held a special event for Anna, who has now lived at Frithwood for 20 years! Evi presented Anna with a card, gold medal and beautiful roses, and paid tribute to Anna and to Frithwood's hard-working staff.
You can watch the lovely celebration below: