The FaNs Wishing Washing Line continues to bring joy to people in Essex care homes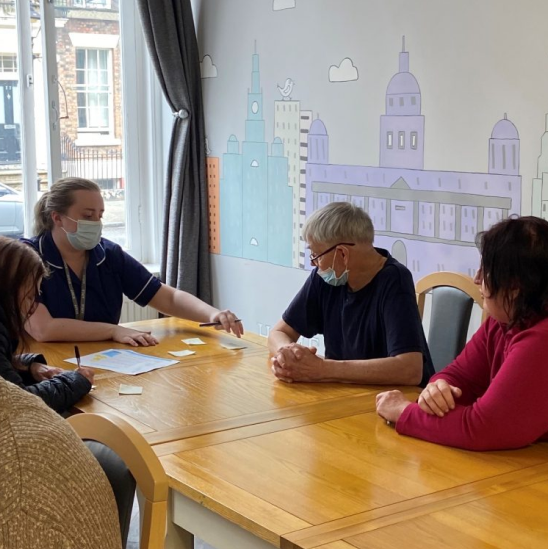 Through FaNs (Friends and Neighbours) Network Essex, My Home Life Essex Community Association have continued to do brilliant work keeping people living in care homes across Essex connected to their local communities, despite the pandemic and its restrictions. We've spotlighted some wonderful success stories from the past few months, inspired by the Wishing Washing Line:
---
Celebrating 4 years of the FaNs Wishing Washing LineTM

Have you heard of the FaNs Wishing Washing Line? If not, it's exactly what it sounds like – a washing line full of wishes! It was born in Essex as an innovative way to connect care home residents to community members who share the same interests and passions, and to help enrich the lives of those living in local care homes who had specific wishes they'd like fulfilled. Pin the wish onto the line and wait for someone in the community to grant it. For example, Betty, 86, would like to see some ballroom dancing. Well Mary, 36, a local dance teacher is happy to help!
Wishing Washing Lines are hung in prominent places in the community, including supermarkets. The idea has now spread across the world, with thousands of older people's wishes granted.
This year marks 4 years since the advent of the FaNs Wishing Washing Line. Tesco Highwoods in Colchester reflected on this brilliant achievement and some of the wishes they've made happen in that time. We love this quote from a community member reminiscing about the impact their Wishing Washing Line has had: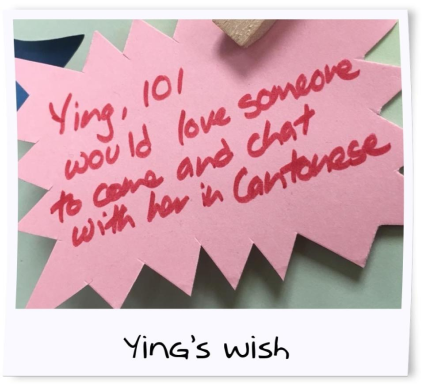 "I remember one of the early wishes granted was for Ying – she wanted to speak to someone in Cantonese. A Cantonese lady picked the wish from the Wishing Washing Line and visited Ying for a chat. Their friendship quickly developed and she visited her weekly to chat about things dear to them both. One small act of kindness by a member of the public enhanced Ying's life."
---
Mr Motivator gets people motivated!
Grab your neon clothing and your best dance moves, it's time for an exercise session like no other!
Marion, aged 100, is a life-long fitness lover who can still get both her legs above her head! Marion's Wishing Washing Line wish was to have a very special work out with famous fitness guru Mr Motivator (Derrick Evans). The FaNs team arranged for him to live stream a Zoom workout for Marion and others at her home, Down Hall Residential Home. Mr Motivator was very impressed with the level of Marion's fitness – she could certainly keep up with everyone! Marion loved the session too and it also inspired her to hold and lead her own weekly fitness session at the home. Brilliant!
The FaNs team kept in touch with Derrick and back in April 2021 he live streamed another Zoom workout session, but this time it was for 70 care homes across Essex. About 2,000 people took part! There was a real party atmosphere in some of the participating homes, with it also being a lovely reminiscence exercise for those who remembered Mr Motivator from his previous fitness sessions in the 90s. Derrick was joined on screen by his wife Sandra, who adapted the moves for those with less mobility, meaning that it was accessible to everyone and a real boost physical and mental health.
Shelagh who took part said: "I thought it was lovely… the character of the man doing it was a lot to do with it, because you didn't not do it! … He was very good!"
The event was organised by the Essex Friends and Neighbours Charity, alongside Colchester Borough Council and was featured on BBC Look East! You can watch the news report here. A second Zoom workout session also took place at the end of July.
---
Together We Grow At Home 2021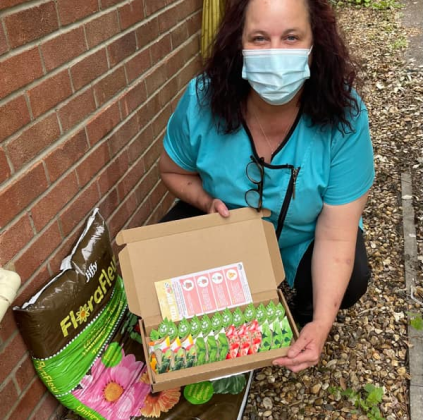 Cynthia lives in a care home in Clacton and for her Wishing Washing Line wish she dreamed of planting seeds to grow into beautiful flowers, to remind her of her previous work in a nursery.
Cynthia remembered the laughter and good times, and wished to be back in the garden, for fresh air and exercise and to keep her body and mind active and health. From this simple wish, 'the seeds were sown' for a big gardening project across Essex!
FaNs Network Essex partnered with Together We Grow At Home 2021 to provide 'grow packs' for older residents in local care homes across Mid and North Essex, to enable them to make a successful "mini plot" in their care home grounds.
4 different packs were created, which contain compost and all the necessary seeds to grow a culinary feast: pizza toppings, vegetable patch, salad patch and herb garden!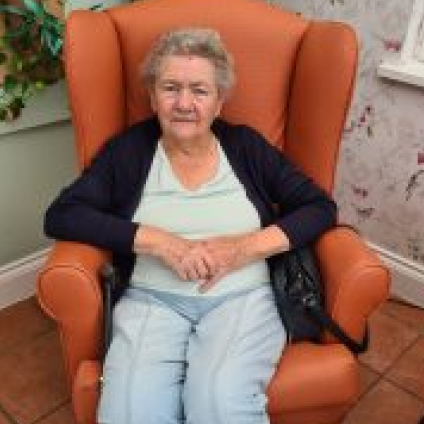 The project has been a real success so far, with residents enjoying planting their seeds and watching them steadily grow upwards. Hopefully they will enjoy eating them soon! It has also inspired a Zoom call with a local gardener, who talked to the residents about all the different seeds.
A special thank you to volunteer, Lee Pugh, who helped make the project happen by delivering packs to care homes all over Colchester, on his fabulous environmentally friendly e-bike!
---
These are just a couple of the many success stories made possible by the FaNs Network Projects from The My Home Life Essex Community Association over the past few months. Thank you for sharing these examples with us and for all that you do to improve the quality of life for older people in Essex care homes.