Some practice thoughts for bringing summer into the lives of people living, working and visiting care homes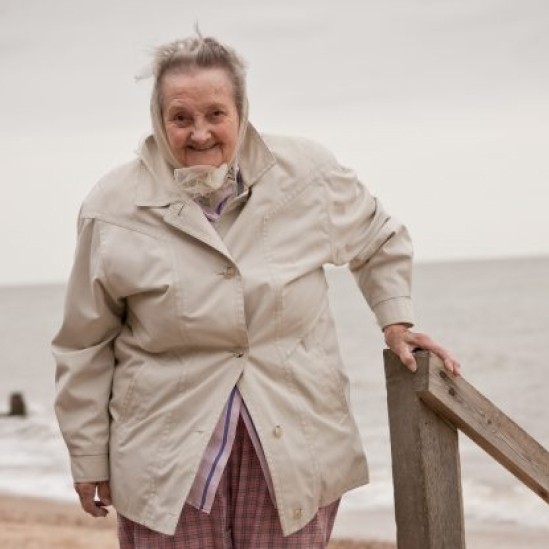 Summer is here!
Care home managers have shared with us some thoughts for celebrating summer in care homes:
Summertime can stir up memories of home, holidays, family and friends. Support people to reflect on previous summers – Who were you with? What was the weather like? What activities did you do? How did you feel?
Think about the images, smells and sounds of summer: The taste of strawberries, the sound of seagulls at the seaside, the smell of freshly mown grass… how can you bring these senses back to people? Why not try bringing in a punnet of strawberries to share with people to stimulate discussions about how they used to spend their summers? Would a day trip be possible? Or could you source some sand and recreate a beach at the care home instead?
The longer evenings are a great opportunity to help nurture the close connections between residents and staff. Is there an opportunity for team members to enjoy some close time with people living in the care home, maybe in the garden with some music and summer drinks?
Are residents, family and friends involved in the menus for the summer? Are you making use of seasonal vegetables and could you prepare some themed food activities like making ice-creams or preparing fruit salads?
The warmer weather is a good opportunity to help older people to regain confidence in walking outside (with or without support). Is there someone who might benefit from this?
Temperatures can fluctuate a lot – are there enough cold drinks and suncream to keep people protected and hydrated?
People who are at the end of life may need particular comfort and consideration in hot weather. Have you thought about how to bring summer to them? Just opening a window can be comforting, helping someone to experience the beautiful weather, smells and noises. Others might be able to do activities from their bedroom.
Staff need to feel recognised and positive about the future. Is there a way of acknowledging their contributions, perhaps with a celebration or event? What about people's own personal and professional development needs and interests – have these been considered?