Black History Month – Rupert's Story
My Home Life England is marking Black History Month in October 2020 and celebrating Black people's vital contribution to social care in care homes across the country. Care homes, and social care more broadly, would undoubtedly not exist in their current form without the valued contributions from their Black workforce. We also continue to recognise the disproportionate impact that COVID-19 continues to have on the Black community and that people have selflessly risked their own health during the pandemic by continuing to care for some of society's most vulnerable citizens living in care homes.
We are also sharing the personal stories and achievements of Black individuals that have a connection to My Home Life.
This is Rupert's story:
"My journey into social care began when I studied Social Sciences at Uni. I have always been interested in people and the world around me.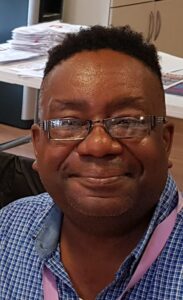 I trained as a Social Worker working with children, families and Adults. My present role is Activities Coordinator providing Activities for dementia diagnosed residents.
I have always felt fulfilled and valued in all my roles. People of all races on the receiving end of support and help are always grateful.
Working alongside people with issues/difficulties enables me to have insight and to understand others better.
Being a Black person of Caribbean heritage has proved beneficial in terms of sharing the meaning of cultural norms to colleagues of a different background. These pointers can assist colleagues to be more effectively equipped working with service users.
Thank you My Home Life for acknowledging Black History Month 2020.
I would like allies to take away that awareness of Black perspectives is an everyday, all-year-round mission."
Rupert Alexander – Activities Coordinator at Wellesley Road Care Home