Come and join the team!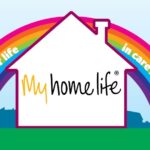 My Home Life is recruiting new members of the team currently. We would love to hear from anyone who is interested in joining My Home Life.
In particular, we are currently a Project Development Officer on a 6-month contract, in a freelance capacity, based in London to start in early March 2019.
This is an exciting opportunity for someone with energy and passion to support our vision of quality of life for all people living, dying visiting, and working in care homes. The role will work alongside the Social Action Lead for My Home Life (MHL) to deliver communications to the MHL Network and other key stakeholders. In addition, the applicant will support the national roll out of our fantastic initiative, 'Care Home Friends and Neighbours' which fosters community engagement with care homes.
The applicant will need to have previous and wide ranging experience in communications, have excellent organisational skills, be confident in supporting local events with logistics and presentations, and share our values in being evidence-informed, relationship-centred, appreciative and focused on action. Our work is all about supporting care homes to deliver to their potential, valuing and trusting those who work within them, and helping care homes to be cherished by their local communities. Previous experience of working with the care home sector and/or with community engagement groups is desirable, but not essential.
If you are interested in hearing more about this fantastic opportunity or talk more broadly about joining the My Home Life team, please do send a cover email and attached your CV, or contact us for more information.
Please email:  mhl@city.ac.uk 
Or call on: 0207 040 5776