MHL Northern Ireland Conference – Improving Quality of Life in Nursing and Residential Homes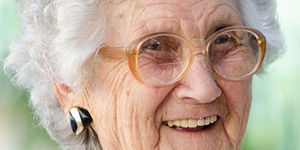 This free event on 10th September will provide an overview of a range of practice development initiatives that have been introduced in nursing and residential homes as part of a Knowledge Transfer Scheme funded by the HSC Public Health Agency.
The conference is targeted at health and social care practitioners across a range of sectors who are interested in improving quality of life for residents, relatives and staff in nursing and residential homes. The conference will focus on four key themes: facilitating a positive transition for residents and relatives, maintaining dignity and identity, sharing decision making and creating and maintaining community links.
Delegates will also have an opportunity to hear more about 'My Home Life (MHL), a UK-wide initiative that promotes quality of life and delivers positive change in care homes for older people.
Register for this conference here.