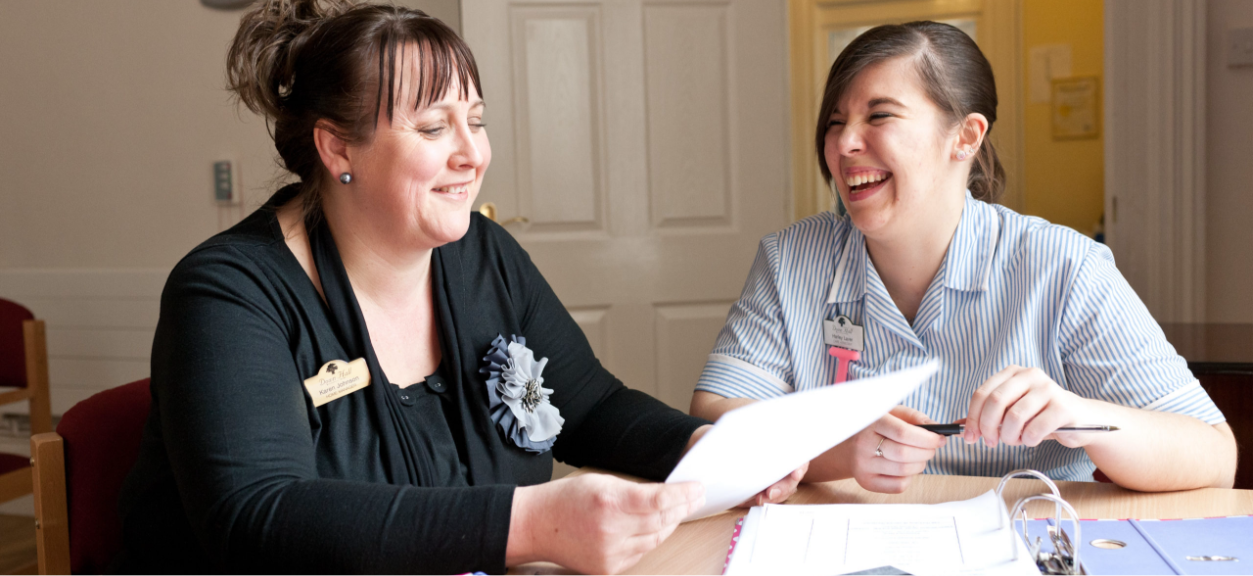 For Commissioners
My Home Life England provides a range of training and professional development programmes to promote quality of life for people who live, die, work in and visit care homes and those who use and work in other housing with care services.
We support managers and others working in care homes so that they can be inspired to lead practice development where they work. We do this by helping them to be evidence-informed, relational, appreciative and focused on action.
Our programmes are shaped by listening to the sector, listening to the people who commission and support care homes and by listening to the changes that are happening in the health and social care system. Over 2000 managers have completed My Home Life Programmes.
We build bespoke programmes depending on local needs but these always contain our four underlying frameworks with a focus on improving quality, leadership and connections.
We also provide support and consultancy for people who have a role in working alongside care homes in a neighbourhood, place or wider system structure, including primary care networks, local authorities and integrated care systems.
Whoever we work with, our approach is collaborative, appreciative and practical, with a focus on building on what is working well.
A care home manager who completed one of our programmes said:
"It has been very helpful to have a professional group from across [location] to discuss problems and share advice with as I am not aware of anything else like this which exists…I have met a lot of lovely people who I hope to stay in touch with and feel were very supportive…
Interacting with others has let me see that I am not alone…The support & openness has been so important throughout this programme. It has made me stop and reflect and given me a new drive to improve my own abilities and how I manage others…"
In this video Jonny Keville from Liverpool City Council talks about supporting quality and leadership in care homes and the shared ethos and impact of the My Home Life England programme:
We'd love to hear from you - Contact us today