News
The current edition of our practice update is out now – sign up for your free email update here.
Dear friends,
Your advice? Sue, a care home manager writes:
"Things are really hard at the moment for the whole team in the care home, I know my staff are looking over their shoulders for the next round of cut backs. I'm feeling the pressure myself too. Any tips for how I can better support myself and the team to get through this tough time?"
Get in touch with your tips:
What do you do to take care of yourself?
What's helpful for supporting your team (even when you're low on time and money)?
Email mhl@city.ac.uk call us on 0207 040 0260.
Best wishes,
The My Home Life Team
P.S. For anyone interested in Enhancing health in care homes – there's still time to register for a 1st December event on that topic.
The annual Age Cymru Gala Dinner and Awards Ceremony  will take place at the Cardiff Marriott on 11 March 2016. The awards night is an extremely important event for Age Cymru as it gives us a chance to reward those people who have significantly improved the lives of older people in Wales. It is also a great way to raise the profile of the public perception of care homes.
You have the opportunity to nominate a care home for the My Home Life Cymru Award, tell us how they support, involve and enhance the quality of life of their residents. Nominate a care home by telling us about the work they do and share stories of the day to day life of the home that gives people the opportunity to continue to enjoy life. This award recognises exceptional practice epitomising the My Home Life ethos and approach. My Home Life Cymru is a successful programme which works with care homes across Wales to ensure residents enjoy fully enriched lives.

For further information and to nominate your home for the My Home Life Cymru Award, please contact the team on 029 2043 1555 or email fundraising@agecymru.org.uk.
More details on the Gala and Awards are available on the Age Cymru website.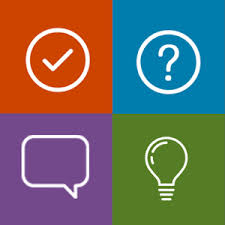 Stay Connected to the My Home Life movement and download the new My Home Life App today
Each Monday those signed up to the free My Home Life app will receive a message; it may be a thought, a top tip, an action or a question. The words in the messages have been developed from our learning across the four UK nations about what makes a difference to enhancing the quality of lives of those living, working and visiting care homes.
Continue Reading

The current edition of our practice update is out now – sign up for your free email update here.
This month, the email update features the new My Home Life app. You can now get weekly MHL messages – direct to your phone or mobile device.
Continue Reading

The team at My Home Life in England are looking for a volunteer – could it be you?
We are looking for a volunteer interested in helping us to build and support the movement of people involved in taking forward our shared My Home Life vision of a world where all care homes for older people are great places to live, die, visit and work.
We carry out a broad range of activities that a volunteer could get involved in, but we're particularly looking for support in our communications and events. This volunteering opportunity is part of our Social Action work stream, where we engage nationally and locally with care homes, the public, practitioners, and policy makers to take forward a shared vision for quality of life in care homes.
As a volunteer, you might be directly supporting relationships with our networks of care homes; developing resources and materials designed to share best practice; or organising events for stakeholders from care homes, members of the public, voluntary sector organisations, national level representatives and others.