Summer email update from MHL

The current edition of our practice update is out now – sign up for your free email update here.
This month, the email update features the new My Home Life app. You can now get weekly MHL messages – direct to your phone or mobile device.

Dear friends,
Announcing – the new My Home Life smartphone app!
Through the new free My Home Life app, every Monday you will receive a message; it may be a thought, a top tip, an action or a question. The words in the messages have been developed from our learning across the four UK nations about what makes a different to enhancing the quality of lives of those living, dying, visiting and working in care homes.
Everyone is welcome to sign up – we hope that these messages will be a source of surprise, encouragement and support to everyone.
The app can be downloaded from the Android to Apple app stores: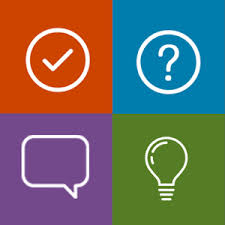 Android/Google: Access on Android devices is via the Google Play app store – search for "My Home Life". The developer is recorded as SCET. https://itunes.apple.com/gb/app/myhomelife/id995185795
Apple: In a similar way the app for Apple devices can be found by searching the iTunes or Apple app store for iPhones, iPads and iPods. https://play.google.com/store/apps/details?id=com.scet.myhomelife
Unfortunately this app is currently unavailable on Windows phones.
We hope you enjoy the app and feel able to use the messages at work to prompt discussion and innovation – and do spread the word to others.
Next update: we would like to hear your stories about inspections
Best wishes,
The My Home Life team
mhl@city.ac.uk           www.myhomelife.org.uk