New MHL posters!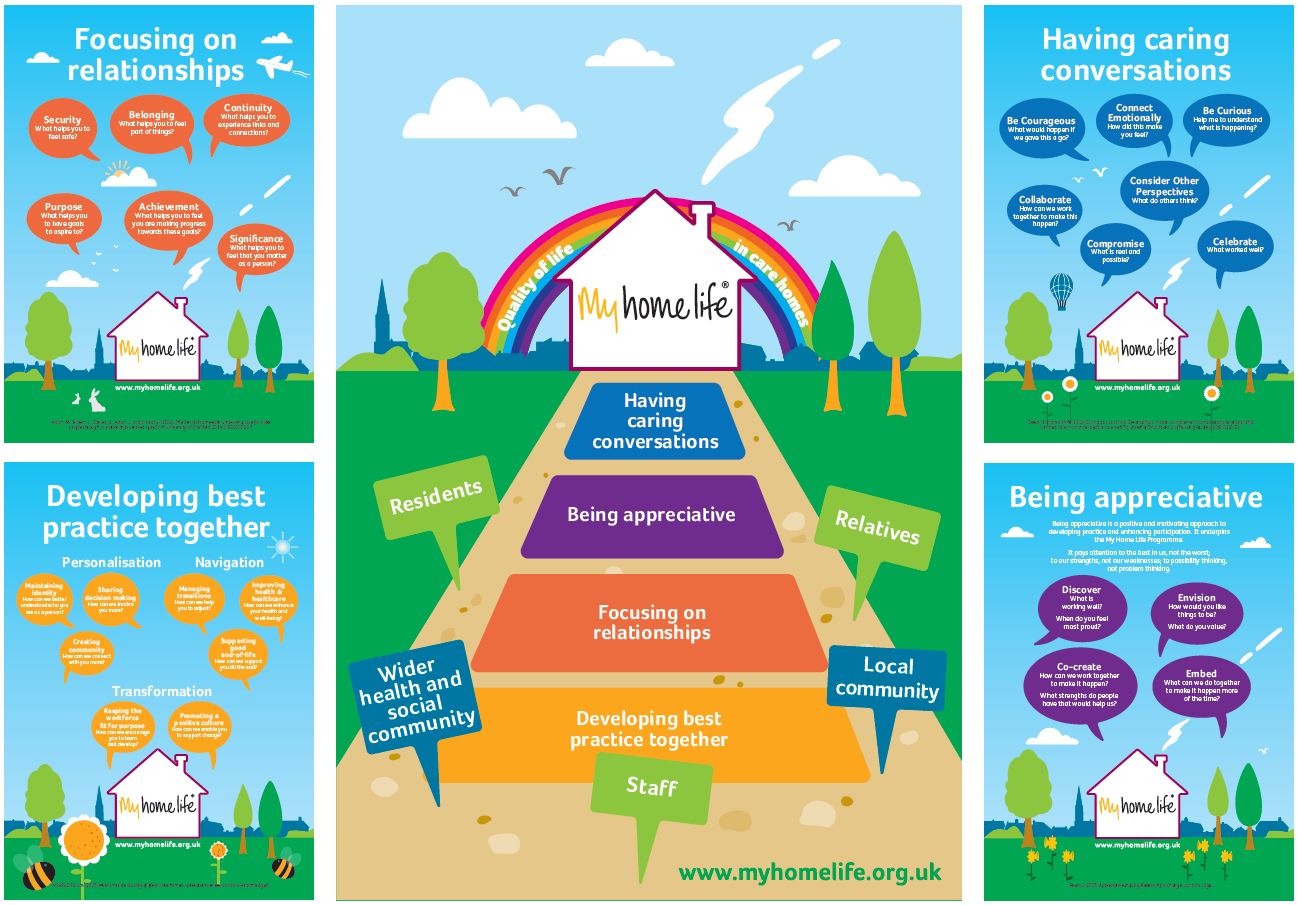 New images of the evidence base of My Home Life are now available to download!
These posters show all the components of the MHL vision – as well as how they all fit together. Huge thanks to the team in MHL Scotland who have been working hard to bring these together!
You can download posters on the individual aspects of the evidence base:
Best practice themes (read more here)
Relationship centred care (read more here)
Caring Conversations (read more here)
As well as posters of all the components of the evidence base and how they lead to quality of life in care homes. You can also find the new posters under 'Posters' in our Resources library.