International & National Care Home Open Day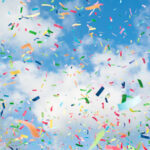 It's that time of year again, National Care Home Open Day!
Happening on the 21st April 2018, its a little earlier than usual as it is coinciding with international care home open day.This years theme is about linking communities. It's a chance to celebrate locally all the different people, cultures and interests, establishing new and meaningful friendships along the way. 
The idea behind the day is to encourage local people to visit care homes in their communities, hopefully resulting in working together to strengthen and create new relationships between the two. 
Its a great opportunity for you to showcase your care home and dispel any misconceptions the public might have towards care homes and older people. 
Visit the website to get involved www.carehomeopenday.org.uk.