Events
On this page you'll find both My Home Life and affiliated events.
Care homes to celebrate friendship across local communities in 2017
We're doing it all again! Care Home Open Day is taking place for the 5th time on 16th June 2017. 
As Care Home Open Day's emphasis is on the importance of connecting with local communities, developing lasting relationships and encouraging intergenerational rapport, the theme for this year will be "Friendship" and as part of this year's event, we will be celebrating Care Home Open Day in conjunction with The Big Lunch.
The Big Lunch, part of the Eden Project in Cornwall and an annual event, aims to get as many people as possible to share lunch together in an act of friendship that will encourage communities to connect and help to prevent isolation amongst those who may be living alone. It's the perfect recipe for having fun with your neighbours, feeding community spirit and helping to build stronger neighbourhood connections – so fits in nicely with the Care Home Open Day ethos!
Care homes are encouraged to celebrate friendships that have developed between residents, families, friends and staff, as well as with their neighbours, to reinforce how they should be an integral part of their local community.
Good care homes do great things all year round and this one day is to highlight what you do within your local communities.
So, get your thinking caps on, get your residents, their families, staff and your friends in the local community involved in deciding what you would like to do for the day, and get planning!
To learn more about the day, please visit Care Home Open Day website: www.carehomeopenday.org.uk/
Twitter: @carehomeopenday #CHOD2017
Facebook: Care Home Open Day
To learn more about The Big Lunch, please visit http://www.thebiglunch.com
For more information on community engagement please read our MHL Community Engagement Bulletin which will offer you some top tips, resources and great stories direct from Care homes.
My Home Life's Tom Owen will be speaking at the Care & Support West Conference along side colleagues from the MHL's Community Engagement project.
The theme of this conference this year is "Building on Investment and promotion Partnerships", looking at ways in which Health and Social Care commissioners and providers are working better together.
If you'd like to come along please find all booking details on the below link. The event will be held in Bristol from 9:00- 16:45 on the 8th June 2017. 

https://www.eventbrite.co.uk/e/care-support-west-conference-building-on-investment-promoting-partnership-tickets-33311629982?utm-medium=discovery&utm-campaign=social&utm-content=attendeeshare&aff=escb&utm-source=cp&utm-term=listing
Palliative Care Research in Care Homes
Tuesday 14th June 2016
10.00am – 3.30pm
Lancaster University
Bowland North – Seminar Room 10
Lancaster, LA1 4YW
Hosted by the Centre for Ageing Research, Lancaster University with the International Observatory on End of Life Care, Lancaster University and National Care Homes Research and Development Forum.
The Centre for Ageing Research at Lancaster University in partnership with the International Observatory on End of Life Care, Lancaster University and the National Care Home Research and Development Forum are hosting a seminar on Palliative Care Research in Care Homes.
We have invited three speakers:  Professor Deborah Parker (Western Sydney University, Sydney, Australia), Professor Kevin Brazil (Queen's University, Belfast, UK) and Associate Professor Sharon Kaasalainen (McMaster University, Hamilton, Canada) to talk about current studies being undertaken in care homes on advance care planning, decision making and Namaste Care.
There will be the opportunity for discussion about the studies and identifying the learning about how we do research in care homes in other countries.
Palliative Care Research in Care Homes flyer

Download a PCRCH Registration form
Please note that this event requires registration – download the registration form here.

The next National Care Home Research and Development Forum will be held on Tuesday, 1st December 2015, 10.00 – 15.00, hosted by the University of Hertfordshire in Room B, Fielder Centre, Hatfield Business Park, Hatfield Ave, Hatfield, Hertfordshire AL10 9TP. Please see below for agenda highlights, and to download the registration form.

Highlights from the agenda:
Person-centered care and the role of the RN – Kirsten Corazzini
Overview of ongoing work that aims to compare how registered nurses in two EU countries, Sweden and the UK, accomplish person-centered care with assistive caregivers in Residential long-term care, and the regulatory structures that relate to these practices. Particular emphasis will be given to local-level innovation in the care home sector in the UK. Findings are discussed in relation to how this care is accomplished in the US.
FINCH: Faecal Incontinence in people living with dementia in Care Homes, a realist review – Bridget Russell, Marina Buswell
Preliminary findings from a HTA funded review will be presented. The research team is keen to discuss with the audience emergent theories of what supports effective Continence care for care home residents living with dementia.
NHS provision to care homes: findings from the OPTIMAL Study
The premise of the OPTIMAL study was that it is unlikely that one model of service delivery will fit with all care homes. Taking a realist approach it asked what works when and in what circumstances. This presentation will present phase one findings and early findings from phase two.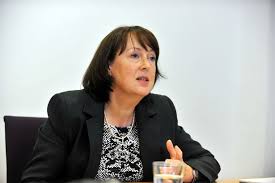 You are warmly invited to join us at our regional events this autumn hosted by the Older Peoples Commissioner for Wales.
These free events will take place in three venues for your convenience –
Wellington Centre, Rhyl           2 October 2015
Newport YMCA                           9 October 2015
Llanelli Library                         29 October 2015
The days will provide an excellent opportunity for you to hear from the Older Peoples Commissioner for Wales following on from her report into the quality of life for older people in Welsh care homes and to learn more about the work of My Home Life Cymru. As always with our events you will have the opportunity to network with other care home managers and to share good practice. Continue Reading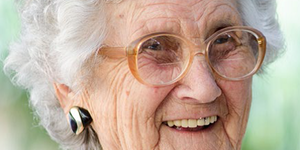 This free event on 10th September will provide an overview of a range of practice development initiatives that have been introduced in nursing and residential homes as part of a Knowledge Transfer Scheme funded by the HSC Public Health Agency.
The conference is targeted at health and social care practitioners across a range of sectors who are interested in improving quality of life for residents, relatives and staff in nursing and residential homes. The conference will focus on four key themes: facilitating a positive transition for residents and relatives, maintaining dignity and identity, sharing decision making and creating and maintaining community links. Continue Reading
'Involving care and nursing homes in Think Kidneys'
Discover Room, The Studio, Cannon Street, Birmingham
Wednesday 8 July 2015, 10.00 – 15.00
This  free workshop will bring together care and nursing home staff, managers, commissioners and education providers with an interest in care in nursing /care homes and members of the Think Kidneys team, to learn about acute kidney injury in community settings, and what is required to improve prevention, detection, management, treatment and overall outcomes for those at risk of, or with, acute kidney injury.
MHL Director, Professor Julienne Meyer, will be settting the scene for the day and there are a number of places reserved for care homes – you can register on the 'Think Kidneys' website.
Developing integrated care: what role do care homes play? | Thursday 2 July | The King's Fund, London
The NHS five year forward view sets out the actions needed to develop a new model of care to enhance health in care homes.
This conference will examine the new model, in which the NHS works in partnership with care home providers and local authority social services departments to develop new shared models of care and support.
Hear from key speakers:
Professor Julienne Meyer, Professor of Nursing Care for Older Adults, City University London and Executive Director, My Home Life Programme
Professor Martin Green OBE, Chief Executive, Care England
Des Kelly OBE, Executive Director, National Care Forum
Samantha Jones, Director for New Models of Care, NHS England
Professor David Oliver, President, British Geriatrics Society
Frank Ursell, Chief Executive, Registered Nursing Home Association
Andrea Sutcliffe, Chief Inspector of Adult Social Care, Care Quality Commission
Find out more and register at http://www.kingsfund.org.uk/events/enhanced-health-care-homes                                                      
If you have any questions, please email Claire Taylor at events@kingsfund.org.uk
My Home Life Cymru is pleased to announce that we have a choice of three free events for care home managers in June to showcase the successful Age Cymru Burdett Trust Grant project. The events will give care homes the opportunity to see how the projects have enhanced the quality of life of residents, relatives and staff. There will be opportunities to learn from the projects and gain support by talking to the project leads.
The events will take place:
Carmarthen Leisure Centre, Carmarthen, SA31 3NQ
Wednesday 3rd June 2015 from 10am-4pm
Wellington Community Centre, Rhyl, LL18 1LE
Wednesday 17 June 2015 from 10am-4pm
The Village Hotel, Coryton, Cardiff, CF14 7EF
Thursday 25 June 2015 from 10am-4pm
Projects that will be showcased include:
End of Life Care Project
A project that provides training for staff in advance care planning, early identification of a person nearing the end of their life, building skills and confidence in caring for someone who is dying to enable them to die at home if this is their choice.
Music and Motivation
A new way of using music, focusing on life story, taste and choice. Involving residents, relatives and staff in this project to bring music into the home for group sessions and one to one work.
Gofalu yn Gymraeg
Caring in Welsh is a project recognising that residents take great pride in their Welsh heritage. Staff are provided with Welsh language development training. The project provides Welsh themed activities, entertainment, conversation and literature for residents.
Nature Park
Connecting with nature to improve well-being. This project uses a number of different techniques to ensure residents can enjoy the great outdoors, providing activities of interest and inviting the local community in.
If you work in a care home in Wales and you would like to attend a Burdett Showcasing event please email on mhlc@agecymru.org.uk informing us of which event and if you have any dietary or access needs.
Register for this event on the City University London website
Monday 2nd March, 17:15 for 17:30 – 19.00
Oliver Thompson Lecture Theatre, Tait Building, City University London, Northampton Square, London, EC1V 0HB
The symposium will provide the Commission's 'blueprint for action' which will be launched and discussed with Rt. Hon. Norman Lamb MP, Minster of State for Care & Support, followed by a panel discussion, with questions from the audience.
The Commission on Residential Care, on which My Home Life Executive Director, Professor Julienne Meyer was a Commissioner, was created to change the way people think about residential care. The Commission reported in September 2014, making 38 recommendations for the future of housing with care, across all areas from commissioning and workforce to planning and regulation.
Register for this event on the City University London website