Across the UK and internationally, individuals in care homes, in the community and across wider agencies are actively making a difference to the lives of those living, dying, working and visiting care homes… Let us know what you are doing so that we can share and inspire others!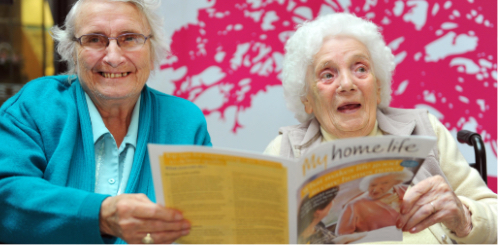 Join our mailing list
If you like how we are trying to support quality of life in care homes and we will keep you up-to-date with new developments and resources click here to sign-up to our mailing list.
Over 11,500 care homes already receive our bulletins through the post which offer ideas and tips for care practitioners.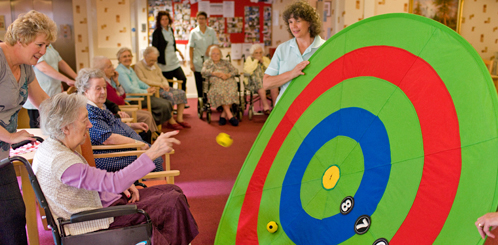 Download our materials
To find a range of evidence-informed resources (bulletins, posters, films, practice development tools, research reports, briefings, and publications,) that can help take forward quality improvement. Go to resources
Amanda Leitch in Northern Ireland downloaded the our materials and used them to develop quality of life action plans in her care home with huge impact.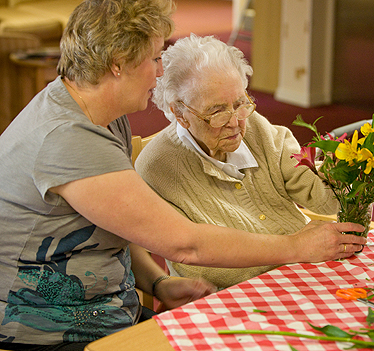 Find out more about our services
We offer a range of evidence-informed services to help care homes improve the quality of life for residents, relatives and staff. We also work with others in the local community (including the wider health and social care system) to support quality of life in care homes by working in better partnership with them. Click here to go to our services
Sara Young, a care home manager from Wiltshire, spoke of the empowering effect of the My Home life Action Learning Sets for managers which enable "already passionate people to gain the management skills to change cultures in their care homes."
Share with us the great things you are doing
We'd like to profile the good news stories so that more people can see the vital role that care homes are playing. Click here to go share your story.
Care home manager Carole McNamara introduced the notion of 'simple pleasures' in 2012 at Glendale lodge. When staff complained of pain in their shoulders from the stress and physical hard work of caring, she hired a weekly masseur. Now staff ask residents and relatives what matters most to them.