Help us deliver quality of life in care homes by becoming one of the team!

Communications Officer – My Home Life (3-Year Post)
'My Home Life' is an international initiative promoting quality of life in care homes through the delivery of research, local development work and social action activity. It is based at City, University of London.
We are now ready to build on our significant success to date by growing our team to make even more of a difference to the lives of residents, staff and families in care homes.
We are looking to recruit a Communications Officer who will work with a small team to use a range of innovative communication approaches to create a relationship between My Home Life and busy care practitioners – supporting their practice through sharing top tips, tools and stories.
Another exciting aspect of the role will be to profile and stimulate interest in a recent initiative called 'Care Home Friends and Neighbours', which aims to support closer community connections with care homes. 
If you want an informal chat about the work we do please contact Senior Development Officer/ Social Action Lead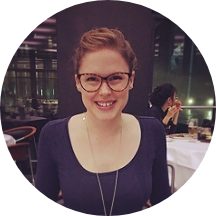 Jennifer Lindfield on 07580902974 or email on jennifer.lindfield@city.ac.uk  
CLICK BELOW FOR APPLICATION FORM AND MORE INFORMATION:
https://www2.i-grasp.com/fe/tpl_cityuniversity01.asp?s=4A515F4E5A565B1A&jobid=115304,9321233265&key=184752606&c=98147621522134&pagestamp=seitsiznlsljlfsmjr