Blog
Do you want to stay cool as a cucumber this Summer?
MHL have spoken with Milton Keynes Care Home managers who have shared their top tips of how to keep stress away this summer!
Why not try and see for yourself?
Leave work on time!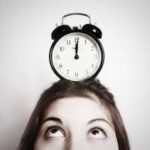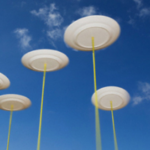 Help your team to 'keep their plates spinning', if they know what they're doing, your job will be easier.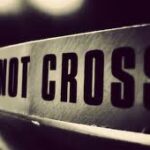 Set boundaries with your staff i.e. "Please try not to call me when I am driving"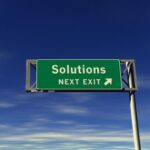 Help your team to reach and identify solutions.
Doing this give teams confidence and prevent people from always relying on you for the answer.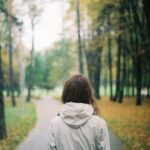 Take breaks in your Day! Fresh air is good for you, take a walk.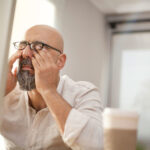 Notice yourself, how you are feeling when under pressure? Try to shift any unhelpful behaviours that underpin it.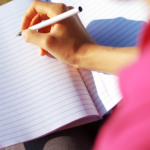 Create time to reflect, keep a reflective diary?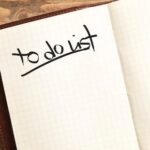 Prioritise work (i.e. to –do list?)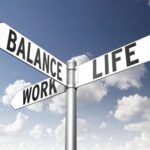 Try not to take work home.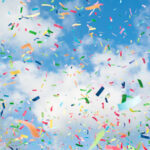 Celebrate what you've achieved today!
Our thanks goes to the Managers of the My Home Life Milton Keynes Leadership Support Programme for their suggestion and thoughts to help others.
Let us know how you got on by leaving a comment or getting in touch with us mhl@city.ac.uk
I remember talking to one of our prospective residents at one of our care homes telling me about her "life of ever decreasing boxes" as she put it.
From a large family property to a downsized house once her children had left home, then to a small warden controlled flat and now to one room in a care home.  The prospect was not an attractive one – she then mentioned her final box as she departed for where ever we go next!  Whilst she was not sad about this it did carry some pathos and one we care home owners must heed in how it feels to come into 24/7 care, 'when the time is right', as I am prone to say.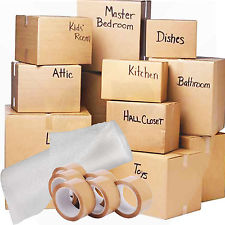 We have just marked National Dignity Day on the 1st February in our homes with some really relevant, entertaining and powerful points being made by residents, staff and visitors.  The words mentioned in our conversations included Choice, Privacy, Respect, Rights, Control and Empowerment, and all of these we feel can be regarded as key messages underpinning how we ensure that the 'inner sanctum' of a residents bedroom looks and feels just right for the person moving in.
I believe it is one example of how partnerships between the person moving in, their families and their loved ones working with us must combine wants and needs to create a familiar, safe and idiosyncratic expression of who they are with perhaps treasured memories and possessions.  We will always encourage people to bring special items of furniture (if space permits), photographs and ornaments too.  Colour and clutter we like, with a principle of being age appropriate as well as risk free being considerations of course.
The point about space can be an issue; in our older homes we don't have standardised room sizes – we will always argue that homely homes need character and without these variations we teeter on institutionalised care in purpose built units often designed for upward of 60 residents – which I will always be sceptical in terms of how homely these industrial style care settings can be. The balance between what a person is used to needs in later life may also need special consideration. The combination of homely versus perhaps a swish hotel like environment and the impact these can have on comfort and atmosphere is also important to discuss.  We will always aspire to balance appropriate expectations with the views of others, crucially to get their new home right for the person now living with us.
When a person is coming into a care home to live we want to see it as just that – a place to live.
Some of our folk prefer to spend lots of time in their room watching TV, reading, doing puzzles, resting, or entertaining as many do – others will leave their bedroom early in the morning and return late at night after a day spent in communal areas busying in a more social way.  You may see some rather spartan rooms as much as those full of reminiscent relics of a full and adventurous lives.  Much of this will come down to how able families are to help provide content for their loved ones.  Our part is to do all we can to encourage personalised rooms befitting the person staying with us.  We must also recognise changing needs including how we store essential items like creams, toiletries and, for many, personal care items such as continence pads for those that need them – dignity must always be protected – we must also take account of mobility aids and potential needs changing such as when a high low bed may be required for assistance getting in and out of bed if a person becomes less able.
Overall the transition from a person's own private home to a shared environment of a care home has a huge emotional impact on all involved.
Moving to a care home is often an unplanned event following a hospital admission or after health care decline or event. Older people should be open to this possibility, we would claim, and families too.  Moving into a dynamic, progressive, safe and fun care home when the time is right is something should be something we look forward to!
Many thanks to George Coxon, Care Home Owner – Pottles Court and Summercourt, Devon.
"Our residents do not live in our work place, we work in their home."
I have been sharing this quote from a care home worker and thinking about it a lot over the last few weeks.
I feel very honoured as part of our 'You Can Make a Difference' Campaign and tour across the country to spend most days speaking to staff in hospitals, hospices and care homes, or our next generation of healthcare professionals in colleges or universities.
So often I travel home feeling inspired by the people that I've met and pledges that we've received.
The quote made me reflect on the way that residential care is often thought about, both in terms of the people who live there and the staff who work there.
Communities are in our hearts, we are the heart of our communities and our homes are at the heart of our community and relationships. This isn't something that should change when we start live in a care home, after all, as the quote points out – this is our home now.
If we want to create friendly and supportive communities we have to include care homes, the people who live and the people who work there. If we are going to ask people 'what and who matters to you?', let's make sure we ask the people living and working in care homes too.
What can you and I do to help change perceptions, and make sure that people living in residential care remain at the heart of our communities?
For my part, a big focus of my work through the Dementia Carer Voices project has been about highlighting the unique life stories of people living with dementia and their carers, and celebrating the role of the staff that make a real difference to their lives.
"Our residents don't live in our work place, we work in their home". In fact, our residents don't just live in our care homes, they live in our communities and we can all play a part in supporting them to live well and stay included.
Thank you to Tommy Whitelaw, Project Engagment Lead at Dementia Carer Voices.
We have been looking at different ways that we can improve our care home and our relationships with our residents – we are always asking ourselves: 'how can we put more effort into the residents and their lives?'  There are always the same old struggles but what can we do and what new ideas can we come up with?
With our activity co-ordinator Leanne, one thing we have done is to personalise each room with pictures on each resident's door and cork boards in each room, tailored to them. We have a board on each resident's door with their name and a picture they choose – either of themselves or something that means something to them.  So for example, if they like gardening, we might put a picture of a flower on their door.
Inside the room, we have a cork board.  When a resident first comes to the home we sit down with them and find out more about them – what they like and what's important to them.  We put this information on their board, so that anyone who comes to their room knows what this might be – it might just be how they like their tea or something about their life, which visitors and staff can connect to.   Continue Reading
I'm the Chief Operating Officer of The Fed– a social care charity which runs many community projects for people of all ages and large residential and nursing home for older people.
We took over the home in 2009 and it was clear that the building needed an upgrade. It was a typical 1970's building, which had been through lots of small redevelopments over the years. The layout was confusing; there were long corridors and little choice for residents about where to spend their time. It was a particularly poor environment for people with dementia.
Early on we started to look at what we could change, and how. We consulted residents, their families and the wider community, not only about the building, but residential care more broadly. Continue Reading
"As I've been going through the My Home Life Leadership Support programme I've been looking at how we can be doing more to share decision making in our care home.
We've already tried a few different things in the past, like asking the residents to pick the design for the invitation card we made for Care Home Open Day.
We love the idea of a decision tree so we arranged to have one painted in our main hallway – right opposite where residents get their hair and nails done so it was a talking point straight away. It's great to see the opinions build over time. We used to just ask people face to face about things but this way the residents can see where a decision came from.< --!more-->
We usually leave the voting open for quite a while – sometimes people aren't in the mood to make a decision, or aren't well for a while and there's no pressure for people to make a decision if they don't want to. Our staff have also been talking about different ways we can use the tree – we've got our cook asking to use it to hear about what kind of special Christmas food our residents would like. Continue Reading
Gillian is the manager of a small residential care home with 20 residents in Edinburgh.
My story to share is about something we call 'Funday Friday'. One day a month, one of my team gets to walk in my shoes and be in charge of the care home for the day.
You might be responding the way my deputy did when I first told her – she thought it was the most ludicrous idea she'd ever heard. But we have a great team, very close knit and lots of them have worked in our care home for years, and they really deserve something to make them feel special. So eventually, I won her round!
How it works
Continue Reading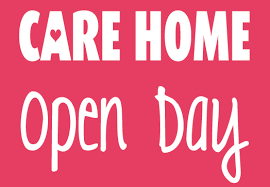 If you haven't had a chance to think about Care Home Open Day (Friday 19th June) yet, some managers from across the country have shared their ideas (little and large) for great things to do on the day.
Before the day…
Continue Reading
Susan Yates is the manager at Dial House in Bedford, a family-run nursing home for 50 residents.
Since I finished the My Home Life programme in 2012 the group of managers I was with on it has depleted – some have just moved away from the area, and others have left care completely. I missed the times we had together, talking about our shared issues and working through ideas to make things better. We had also had a really positive session with the local hospital about working on the admissions process – but this has since gone quiet.
I decided to offer a chance up to the managers in the area – and those from my My Home Life group who were still around– to meet for a managers' forum. My home has got a second lounge which is great for meetings – and at the moment everything is going well with my staff and the home so I felt I had a little time I could give to this kind of project.